4 Steps to Implementing Digital Customer Service
Widespread social distancing in 2020 pushed even the most reluctant customers and businesses further into the digital age. Although nearly all organizations conduct business online through their website and mobile apps, some still rely on a standard phone number on a website, despite nearly two-thirds of phone calls beginning while the customer is already online. This creates a disconnected customer journey and negatively impacts their online experience. This is where digital customer service comes into play.
Digital customer service enables businesses to communicate with customer in the channels they choose, swiftly guiding them along the way. But evolving a company from being phone centric to becoming digital centric is a very involved process. Though customers expect the best experience from companies, it's not as simple as a single switch.

For the best outcome, use this four step phased approach:

1. Start with engaging customers on all websites and mobile apps by adding chat with co-browse, which enables agents to guide customers with dual cursors to work through areas of friction together online. This is best achieved with chat. Chat allows the representative to collect information about new customers, as well as take existing customers to the next level with virtual communication - all while enabling agents to assist multiple customers at a time.

2. Layer in voice to enhance engagements and deepen the connection between customers and agents. When interactions become more complex, they can escalate to audio without missing a beat. Online conversations can just as easily begin with voice, depending on customer preference. Customers have the option to speak directly through a computer or mobile device, or to request a phone call back. Similarly, agents can configure voice calls to take place in their browser, or route to their existing telephone system. Vast improvements have been made by having audio conversations linked with web collaboration compared with traditional inbound phone calls - and better yet, customers prefer to engage this way. The best way to accomplish this is by removing the phone number from your website to push your customers to chat and co-browse options.

3. Ensure all customers that start their self-service journey on your digital properties remain there when they need assistance. By moving more of your customer interactions online, customer self-sufficiency is built by allowing technology platforms to programmatically remove the roadblocks that led customers to visit your site. Whether it's booking an appointment with a doctor, or meeting with a bank teller via video chat, digital customer service will gives staff more time to focus on what matters most to the customer.
4. The final step is full digital engagement, which involves expanding your customer care strategy strategy on a number of fronts. Offer additional channels for your customer to contact you, such as video chat for face-to-face conversations with customers and integrated messaging in your mobile app. Combine visitor information and online activities with business logic to further tailor the customers digital journey.

At this point, it's likely that eighty percent of your engagements are starting in the digital domain. You can now move your inbound phone calls onto the same platform as your digital engagement to unify reporting, administration and agent experience.

It's also important important to automate and assist at every phase of your digital transformation. By layering artificial intelligence into every mode, businesses create efficiency at each step of the process through both operator and visitor assistants. Artificial intelligence helps to provide self-service capabilities to customers and analyze the usage and accuracy of suggestions for continuous improvement.

Using these four steps to enhance true digital customer service provides numerous benefits and enables your organization to increase NPS and CSAT scores, interaction disposition, average handle times and, most importantly, reduce repeat calls due to a shift to customer self-sufficiency.
---
LinkLive Digital Customer Service Platform
LinkLive, our digital customer service experience platform, is a breakthrough in contact center technology. The highly interactive web interface enables your team to provide instant and efficient service for your customers. LinkLive easily integrates into native systems, empowering your contact center and making it more proactive and scalable.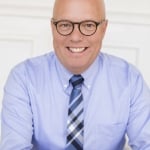 In his role of president / CEO, Price utilizes his deep domain expertise in IP networking and communication applications, including telephony, unified communications, call-center technologies and messaging. He and the Revation team are dedicated to providing a secure, easy-to-use communications solution to industries such as healthcare and financial services.
Subscribe for Updates
---
Contact Sales
Revation Systems
Providing secure, compliant unified communications via our cloud platform. From encrypted email to secure desktop sharing to secure voice and video collaboration, Revation LinkLive is the first truly unified communications platform.
---