Advantages of Banking Virtualization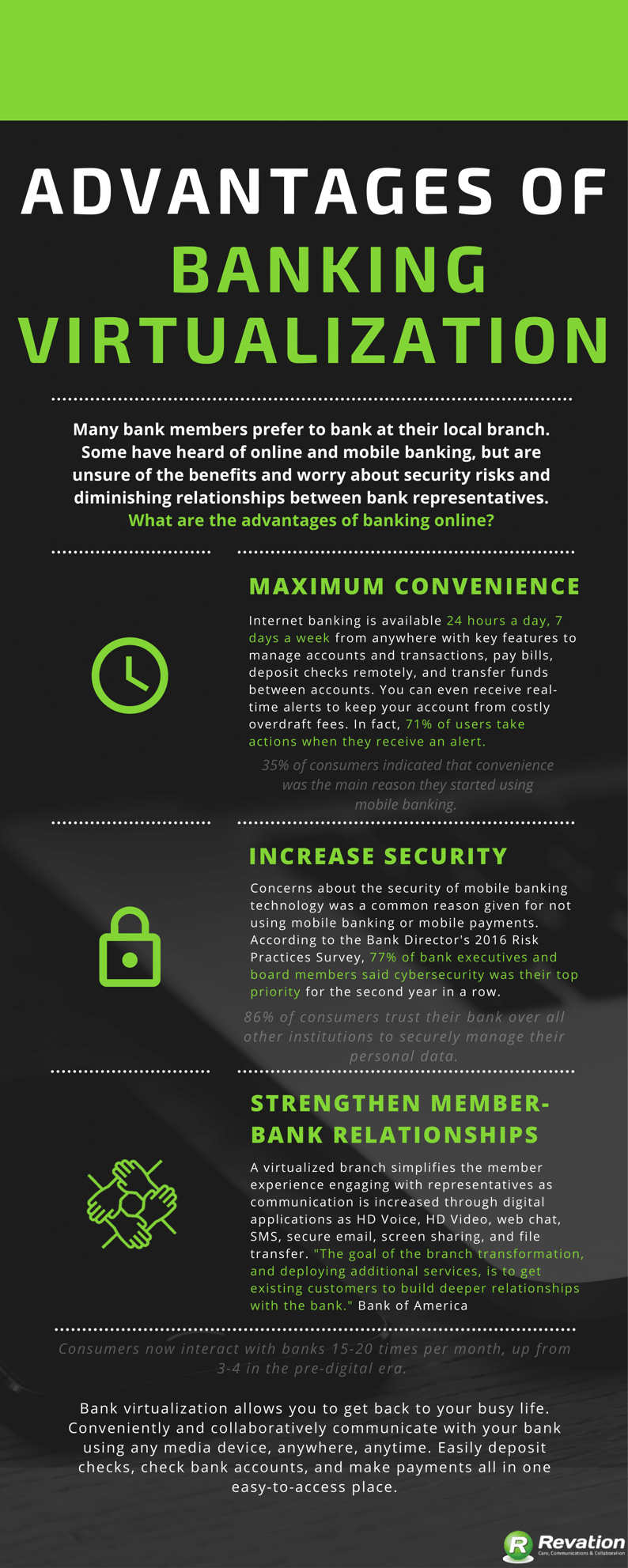 While many customers are still most comfortable banking at their local brick-and-mortar branch location, we'd like to think it's because they enjoy seeing their favorite teller and not because they're afraid to try online banking. According to PwC, only 57 percent of consumers are using both digital and in-person banking methods, despite the benefits that they can receive online. By educating consumers about the advantages of digital banking, that number will grow, and banks will strengthen their relationships with their customers.
Maximum Convenience
The mobility of digital banking allows for customers to access their accounts, payments and bills from anywhere at any time using their phones, laptops or tablets. On-premise banking means taking time out of your day to travel to the branch, speak with a teller (who will need to take a few minutes to get caught up on any of your account intricacies) and take care of the transaction. On the other hand, banking virtualization allows for a much more streamlined on-the-go process. If convenience is what customers are looking for, banking virtualization is the answer.
Here are some additional resources that might help you understand the convenience of digital banking:
Increased Security
One of the most common reasons that customers cite for not transitioning to digital banking is a concern for security. Banks need to ensure that security is a top priority in the banking virtualization process, and they should convey this message to their customers. Beyond ensuring that they're offering the most secure service possible, it's also important that they discuss best practices when it comes to security with individuals since this is their main concern.
For additional information regarding the increased security of banking virtualization, check out these resources:
Strengthen Member-Bank Relationships
Another major benefit of banking virtualization is a bank's ability to better tailor programs that strengthen member-bank relationships with their customers. Quick communications through a variety of digital applications, such as chat and IM, adapt to the needs of each individual customer. However, a less obvious benefit of banking virtualization is the detailed demographic and preference analytics that can be used to create loyalty programs that people are actually interested in. One example is Chase's Sapphire Preferred, which is tailored toward individual's on-the-go, offering double rewards points on all travel and dining expenses.
If you're looking for more information regarding strengthening member-bank relationships through banking virtualization, be sure to look into the following resources:
---

LinkLive Banking
LinkLive Banking is for Financial Institutions who need to securely communicate with customers, clients, employees, and business partners and want it to work in the way that we all live and work across digital and physical channels.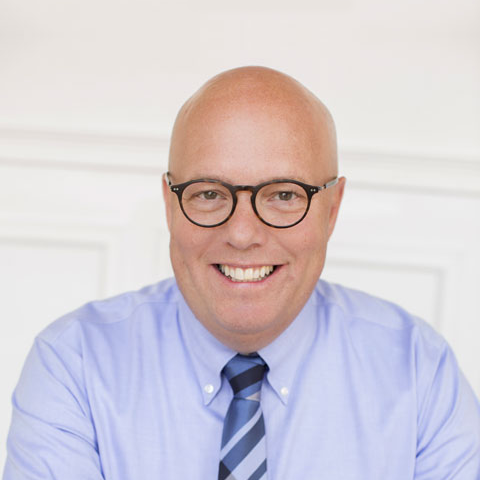 In his role of president / CEO, Price utilizes his deep domain expertise in IP networking and communication applications, including telephony, unified communications, call-center technologies and messaging. He and the Revation team are dedicated to providing a secure, easy-to-use communications solution to industries such as healthcare and financial services.
Subscribe for Updates
---
Contact Sales
Revation Systems
Providing secure, compliant unified communications via our cloud platform. From encrypted email to secure desktop sharing to secure voice and video collaboration, Revation LinkLive is the first truly unified communications platform.
---