Balancing Security with the Customer Experience in Banking
The banking industry has experienced significant transformation over the last decade due primarily to the rapid adoption of new technology. Today's consumers expect to be able to communicate with their financial institution in the same way they do in their personal lives – through a mobile device. Due to the shift in consumer behavior and the continual adoption of new technology, online and mobile banking usage is steadily increasing. As reported by Statista, 65% of Americans are predicted to be using digital banking by next year. Institutions who fail to accommodate the digital preferences of their customers will fall behind.
Security's Impact on Customer Experience
So, what action can banks take to take the first step towards meeting customer expectations? As consumer behavior shifts more to digital-first communication, banks across the nation are beginning to rethink their communications strategy. Financial institutions are now focused on deploying the right type of technology that will enable their customers to communicate in a fluid and flexible way based on their preferences. The in-branch experience carries less weight than it did in years past as the mobile experience now reigns supreme.
As financial institutions adopt new solutions, the security of the technology becomes paramount to the customer experience in banking. With the threat of cyber-attacks always on the rise, financial institutions must make the security of their mobile communications top priority as they continue to enhance their communications strategies hoping to scale the number of virtual customer interactions.
The security of the technology deployed directly impacts the customer experience in banking. Today's consumers remain wary of transmitting personal identifiable information (PII) over the web or on a mobile app. This sometimes even prohibits customers from doing business with an organization whose technology lacks the highest level of security. To ensure a positive digital banking experience, financial institutions must prioritize security above all else with the ultimate goal of offering a high-quality customer experience that doesn't sacrifice the safety of sensitive customer data.
Get Strategic About Security
Since the banking industry faces strict regulations, security standards are stringent when implementing new technology. Selecting the right solution can consume a great deal of time of internal resources. Sometimes sifting through security regulations can even feel like a hinderance preventing financial institutions from providing a seamless experience for customers to engage with the organization. And the fact that today's consumers are quick to jump ship and bank with another institution after just one bad user experience can be discouraging considering all of the behind-the-scenes work that a financial institution must go through when selecting a secure solution.
To ensure a positive digital banking experience that doesn't put the PII of consumers at risk, financial institutions must strike a delicate balance between the two. Consider the following scenario: An existing customer visits a bank's website to chat with an agent for help with a question about a specific transaction in their account. Upon arriving on to the site, the customer's expectation is that they can open an authenticated chat directly from the homepage and dive right into the details to find a solution. However, since the chat on the bank's site is not secure, the customer opens the chat window only to find a disclaimer instructing them not to submit any sensitive information (such as an account number or social security number) over chat. Instead, the customer is prompted to submit their contact information and to wait to receive an email with a link to a secure chat – slowing down the process and creating friction in the customer experience.
In this scenario, the bank's steps to secure the transmission of sensitive data through chat on their website hindered the customer experience. Had the bank deployed a secure chat solution directly on their site, the customer experience would have been vastly improved – enabling the agent to provide much faster service without compromising the security of the consumer's private data. Security is of great significance when it comes to the protection of personal identifiable information but deploying secure solutions in a strategic way profoundly impacts the customer experience in banking.
---

LinkLive Banking
LinkLive Banking is for Financial Institutions who need to securely communicate with customers, clients, employees, and business partners and want it to work in the way that we all live and work across digital and physical channels.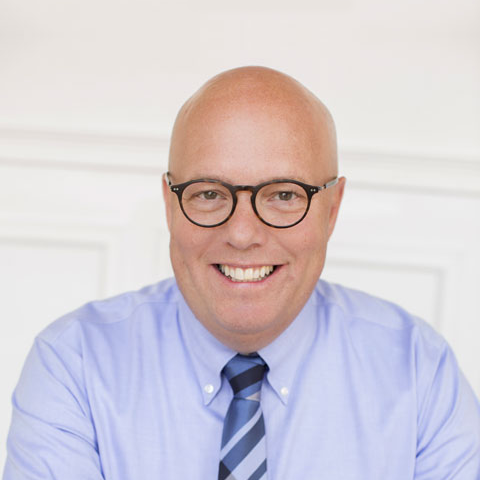 In his role of president / CEO, Price utilizes his deep domain expertise in IP networking and communication applications, including telephony, unified communications, call-center technologies and messaging. He and the Revation team are dedicated to providing a secure, easy-to-use communications solution to industries such as healthcare and financial services.
Subscribe for Updates
---
Contact Sales
Revation Systems
Providing secure, compliant unified communications via our cloud platform. From encrypted email to secure desktop sharing to secure voice and video collaboration, Revation LinkLive is the first truly unified communications platform.
---