Branch Transformation: Providing an Omnichannel Experience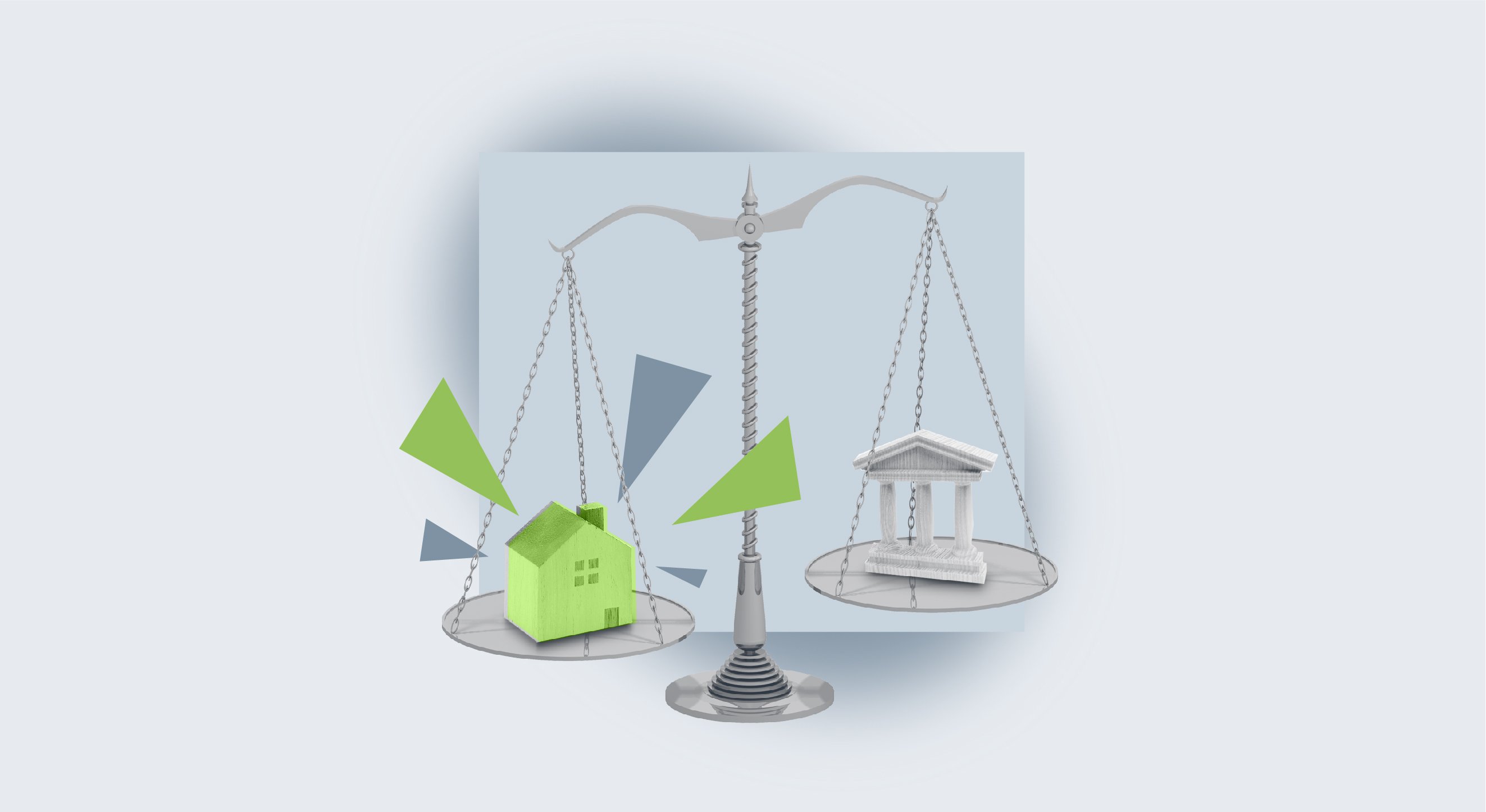 In a recent survey, 42% of respondents indicated that they would reduce their bank branch visits even after COVID-19 restrictions are lifted.
Service transactions and assistance with complex problems remain the primary reasons for customer visits to a branch and calls to the contact center. The branch transformation story would be relatively straightforward if banking customers simply preferred branch visits for these reasons and digital channels for everything else.
According to a recent McKinsey report, customer engagement is far more nuanced. "Customers are increasingly channel agnostic, jumping between channels to solve problems and get answers. They are also embracing digital channels embraced by human interaction."
Effective branch transformation provides engaging customer experiences across digital channels while offering opportunities for human interaction. Sales tools should help bankers to respond to customer needs while digital touchpoints should be personalized.
One study found that applications of sales tools "with call-center agents and remote advisors in US banks led to significant increases in marketing return on investment and a 20 percent conversion rate lift."
As customers have grown accustomed to the conveniences of digital banking during the pandemic, banks must reexamine the roles that their branches play. Even with declining foot traffic, branches remain a critical component of the customer experience.
In fact, one of the most important factors when choosing a bank is whether there is a branch located in close proximity. "A massive 79 percent of customers in an annual survey conducted by McKinsey say they need a branch close by in case they want to talk to someone (a number that has remained stable since 2014)."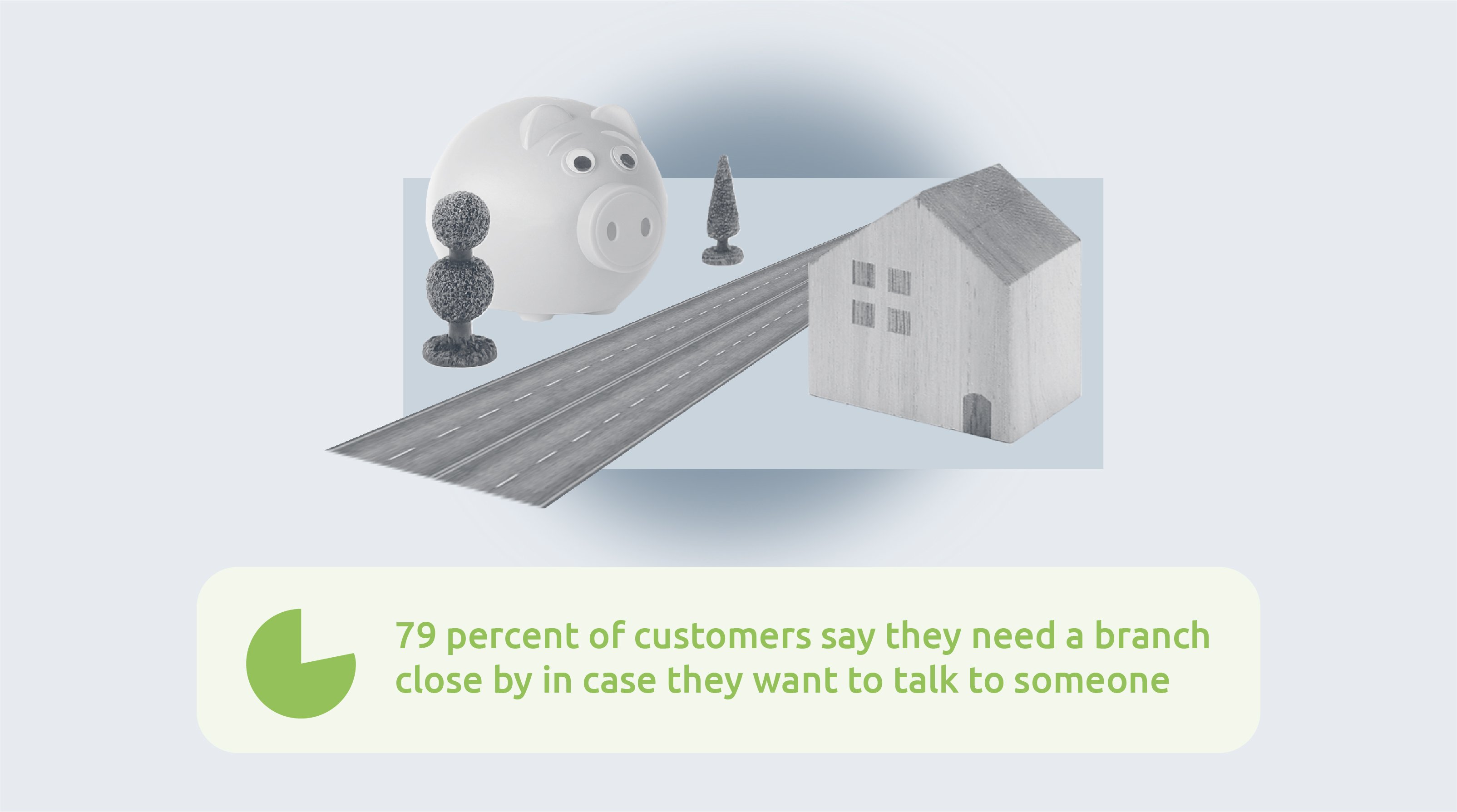 Thus, the key to branch transformation is not to eliminate branches. Rather, banks must better align their branches with digital channels. For example, banks should focus on:
Pivoting away from day-to-day transactions: This will allow employees to focus on cultivating relationships with customers. For example, leveraging onboarding tools to free financial advisors from account opening processes allows them to focus on building relationships and selling more complex products.
Driving the adoption and the optimal use of digital tools: Branch managers should utilize digital tools to identify opportunities for additional sales capacity and dedicate time to training staff to ensure the optimal use of all digital tools.
Streamlining workflows with an enterprise-wide view of the customer: Customer-facing staff in both branches and call centers must be able to quickly identify customer needs and recommend solutions. Many banks are turning to unified communications (UC) solutions to streamline digital and in person interactions across all channels to better serve customers and eliminate data silos.
This excerpt is a part of our banking trends brief, Branch Transformation: Achieving Branch Transformation by Bringing Together Virtual and Physical Channels.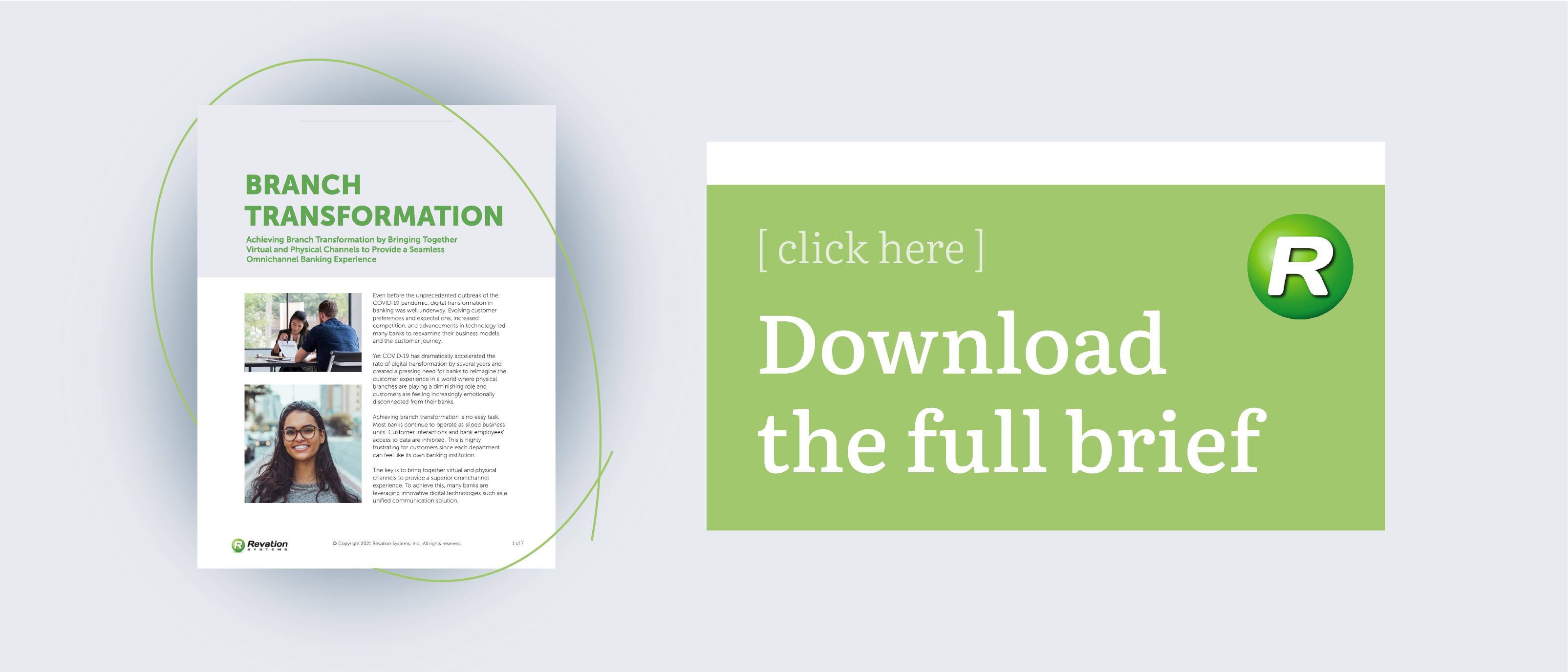 You can download the full brief here, or view other webinars, e-Books, white papers and more in our resource center, including:
---

LinkLive for Banking
LinkLive for Banking is for Financial Institutions who need to securely communicate with customers, clients, employees, and business partners and want it to work in the way that we all live and work across digital and physical channels.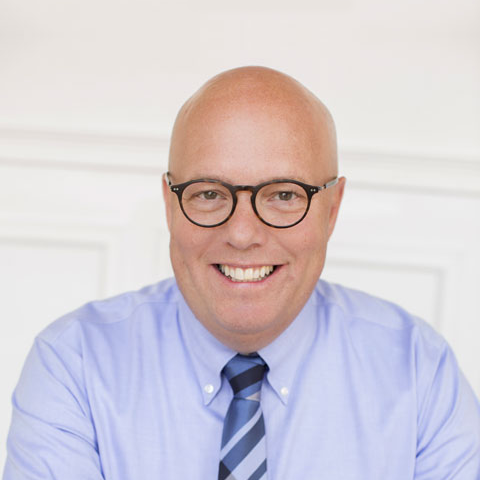 In his role of president / CEO, Price utilizes his deep domain expertise in IP networking and communication applications, including telephony, unified communications, call-center technologies and messaging. He and the Revation team are dedicated to providing a secure, easy-to-use communications solution to industries such as healthcare and financial services.
Subscribe for Updates
---
Contact Sales
Revation Systems
Providing secure, compliant unified communications via our cloud platform. From encrypted email to secure desktop sharing to secure voice and video collaboration, Revation LinkLive is the first truly unified communications platform.
---