Cornhusker Bank differentiates through improved customer interactions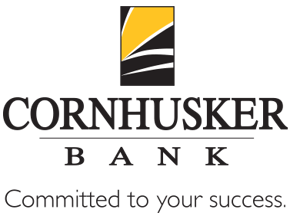 What's unique about Revation LinkLive is it provides the ultimate in secure compliant electronic messaging while integrating with PremierEcom and PremierEcorp," says Ken Ward, vice president at Cornhusker Bank. "We can now exchange secure Email with attachments with any email address in the world, and our customers can click to chat with us from our web page." Ward listed some of the benefits from Revation LinkLive: "Customers love it because it is easier than a phone call. Our employees appreciate the detailed information about whom and where the chat is coming from, especially out of our eCommerce systems. Management like the fact that customer data is secured, encrypted at all times and only stored on Cornhuskers server. LinkLive has brought Cornhusker fantastic new capabilities that help differentiate in the market, keep customer data safe and reduce operating expenses."
Cornhusker Bank seeks to differentiate through improved customer interactions while reducing operating expenses.
The Challenge
Cornhusker Bank needed a secure messaging system that ensures customer data is always kept secure. Beyond security, integration with Fiserv's PremierEcom and PremierEcorp platforms for customer authentication was important, while ease of use for the end customer was required. Cornhusker also wanted to keep IT administration and deployment to a minimum, so interoperability with Microsoft Active Directory, Citrix and VMWare was mandatory.
The Results
Revation LinkLive really delivered against Cornhusker's challenge. LinkLive was designed for security first – encrypting all interactions end-to-end including chat, file transfer and secure mail messages. The system authenticates chats before they are delivered to agents, reducing the time spent in each interaction while increasing customer satisfaction. By leveraging Cornhusker Bank's Multi-Factor Authentication investment, using single-sign-on for ecommerce users and having the ability to deploy secure email with non-ecommerce users; LinkLive has lowered costs while maintaining Cornhuskers hometown touch and personal services of a true community bank.
About the Customer
Cornhusker Banks legacy started in 1903 when Farmers State Bank was chartered in Davey Nebraska, just north of Lincoln. The bank was moved to Lincoln and renamed Cornhusker Bank in 1960. Throughout the years Cornhusker has been known for its technological advances, including being the first bank in Nebraska to initiate Check Imaging. Cornhusker Bank is also known for its commitment to the success of local small businesses. As a small to medium sized business itself, the bank's management and owners recognize the importance of stability and long-term commitment to the community. The strengths and dedication of Cornhusker Bank's staff, coupled with leading-edge technology, guide the vision of continued growth during the bank's second century of services to the citizens of Lincoln and Lancaster County.
---

LinkLive Banking
LinkLive Banking is for Financial Institutions who need to securely communicate with customers, clients, employees, and business partners and want it to work in the way that we all live and work across digital and physical channels.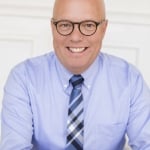 In his role of president / CEO, Price utilizes his deep domain expertise in IP networking and communication applications, including telephony, unified communications, call-center technologies and messaging. He and the Revation team are dedicated to providing a secure, easy-to-use communications solution to industries such as healthcare and financial services.
Subscribe for Updates
---
Contact Sales
Revation Systems
Providing secure, compliant unified communications via our cloud platform. From encrypted email to secure desktop sharing to secure voice and video collaboration, Revation LinkLive is the first truly unified communications platform.
---