Defining the Next Generation of the Patient Experience
COVID-19 has shaken up the entire healthcare industry. From hospitals operating at full capacity to the postponement of elective procedures, and even an increase in the utilization of virtual care where possible, nearly every healthcare organization across the nation has felt the impact that the pandemic has had on their bottom-line revenue. And although it is hard to imagine daily life unaffected by the virus, the healthcare industry will surely bounce back from this significant challenge in the years to come.
In addition to the national healthcare crisis that COVID-19 caused due to a lack of resources available to care for millions sickened by the virus, the virus has also had a significant impact on patient behavior – an impact that is certain to last long after the pandemic fades away. Though digital transformation was gaining momentum prior to COVID-19, shelter in place and stay at home orders have further solidified the already growing desire for digital patient communications.
Is Digital Here to Stay?
Recent digital trends in the industry beg the question of what the balance between digital and in-person care will be in the coming years. Does the fact that patients have grown so accustomed to accomplishing daily tasks from the comfort of their own homes via a mobile device diminish their desire for in-person care once the risk of COVID has been minimized? Or will patients seek in-person healthcare experiences once it is safe to do so?
Another consideration is what the future holds for healthcare employees. More nurses and doctors shift may shift to working remotely on a more permanent basis using telehealth solutions to see patients. And, perhaps the most asked question of all is if healthcare contact centers will ever return to brick and mortar now that agents have successfully demonstrated their ability to work from home.
While only time will tell where the future of the industry lies, one thing is certain: the next generation of the patient experience must place a heavy emphasis on digital patient communications. Since digital communications are rapidly becoming the first touchpoint that a patient has with a healthcare system, investing in an omnichannel contact center solution pays dividends when it comes to reimagining the next generation of the patient experience.
Make It Easy to Get Care from Anywhere
Whether patients prefer to receive care through digital communications or by visiting with a provider in-person, it is critical that the next generation of the patient experience simplifies the process of receiving care either way. As patients further define their evolving communication preferences, their tolerance for a poor experience with a healthcare organization diminishes. Today's patients have no problem giving their business to another healthcare system after even one bad experience. Consider the example of a patient attempting to schedule an appointment with a dermatologist for their annual check in. Since their existing provider can't get them scheduled for an in-person visit for another 6 weeks, the patient figures they will try another dermatology clinic. Upon visiting that clinic's website, the patient is able to request an appointment as a new patient directly from the site, scheduling a telehealth visit for next week.
This type of scenario happens all too often today and is demonstrative of the power that even a single interaction can have, especially when a patient is inconvenienced or dissatisfied with the service they receive. To plan for the next generation of patient experience, healthcare organizations must remain focused on making it easy for patients to get the care they need at the soonest time possible. Rather than getting hung up on the location of the care that is given (whether it is at a clinic or via a video visit), providers need to modernize their communications technology to ensure that patients experience high quality care no matter which mode it takes place in.
Think Outside the Phone Booth
As the distinction between digital and in-person healthcare experiences blurs, healthcare organizations must get creative with their communications strategies to ensure a fluid patient experience. Perhaps the most critical aspect to consider when planning for the next generation of the patient experience is the growing preference for self-service. A significant percentage of today's patients now find it inconvenient to pick up the phone to call their healthcare provider when they could just as easily communicate through chatting on a mobile app or website while doing other things. Given that patient preferences now highly value the convenience that self-service or online chat offers, phone isn't always the best way for patients to connect. Providing patients with choices for how they want to engage with the organization based on each situation will result in the most satisfied patients.
The next generation of patient experience must first and foremost prioritize the preferences of patients while providing multiple modes of communication that make it easy to receive care digitally.
---
Modernize Patient Experience with LinkLive Healthcare
Built with patient experience best practices in mind, LinkLive Healthcare delivers a secure platform to measure, manage, and optimize communication channels.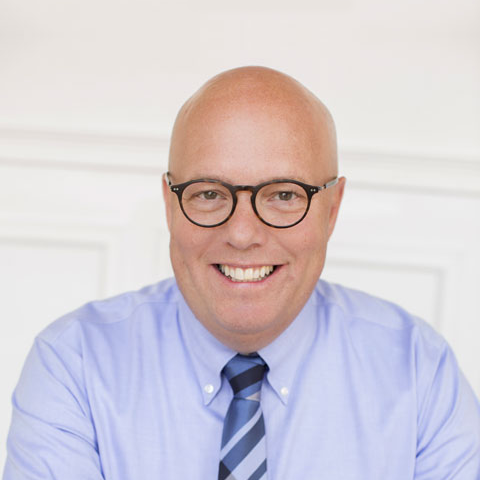 In his role of president / CEO, Price utilizes his deep domain expertise in IP networking and communication applications, including telephony, unified communications, call-center technologies and messaging. He and the Revation team are dedicated to providing a secure, easy-to-use communications solution to industries such as healthcare and financial services.
Subscribe for Updates
---
Contact Sales
Revation Systems
Providing secure, compliant unified communications via our cloud platform. From encrypted email to secure desktop sharing to secure voice and video collaboration, Revation LinkLive is the first truly unified communications platform.
---