How Next Generation Banks Support Customers Online
Financial institutions pride themselves on the relationships they build. Traditionally, personalized, face-to-face customer service has been a main component of building those relationships. As more interactions move to digital channels and consumers are being connected with bank representatives remotely, maintaining the personal is high priority for financial institutions as they restructure their communications strategies. Video banking can bridge this gap.

Bank representatives working in a branch, contact center or home office can serve customers using one- or two-way video as if they were interacting in-person. Seeing the face of a banking representative during a remote interaction can promote trust and confidence, but it's not always enough to keep transactions moving forward.
When video banking is enhanced with features such as co-browsing, messaging, voice or artificial intelligence, as a part of a broader part of digital customer service strategy, the solution can provide context, clarity and meaningful customer experiences every step of the way. From simple financial guidance to completing complex banking matters involving e-signatures, video banking is the next generation of digital customer service.

There are two common use cases for video engagement. The first being when a customer is in an environment where it is quiet and private enough to use video, such as from their own home. This type of interaction makes it easy to begin the interaction with the expert through connecting over video. A remote representative can guide a user through a process online, such as a loan origination, using collaborative browsing. The second use case is a scenario when a customer is on the go or in an environment where it is not as easy to talk live but needs questions answered quickly. This type of engagement may still end up with video but will typically begin with a chat interaction before escalating.

Let's take a closer look at this scenario in more detail. A customer in a banking portal needs help, so they click a chat button to quickly receive simple self-service help from a chatbot. When the customer needs more assistance than a chatbot can provide, the interaction seamlessly transfers to a live contact center agent who can use features like voice and co-browsing to successfully guide the customer through their questions. Afterwards, the customer asks some questions about applying for a loan. The contact center agent transfers the customer to a loan specialist in another branch who offers to talk via video. With permission, the conversation seamlessly escalates to video. They walk through several loan options onscreen. The loan specialist collaboratively helps the customer fill out the loan application onscreen, including electronic signature as if they were sitting together in a branch. This is the next level of digital customer service.

Video banking enables face-to-face access to remote experts for consumers and extends the in-branch experience to consumers anywhere, all while providing the personal touch customers crave, keeping relationships strong. Employing a holistic approach to online customer service that encompasses not only video, but all channels, including chat messaging, online voice, supported with onscreen collaboration and artificial intelligence enables a financial institution to have a single set of tools, processes and metrics for all of their customer support needs. This helps to reduce complexity and call handling time while keeping customer satisfaction high. Serving customers they need it most and allowing them to seamlessly transition to video and/or the channels they prefer contributes to customer loyalty.
---
Explore LinkLive Banking
We've made it easy to talk to your customers, and to engage them in a way that's relevant and effective. LinkLive keeps things simple while still offering a truly live and personalized experience for all of your business' customers. Delivered as part of our cloud contact center solution, LinkLive lets you reach any customer with voice, video and chat - all without leaving your website.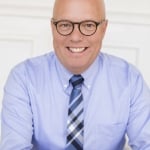 In his role of president / CEO, Price utilizes his deep domain expertise in IP networking and communication applications, including telephony, unified communications, call-center technologies and messaging. He and the Revation team are dedicated to providing a secure, easy-to-use communications solution to industries such as healthcare and financial services.
Subscribe for Updates
---
Contact Sales
Revation Systems
Providing secure, compliant unified communications via our cloud platform. From encrypted email to secure desktop sharing to secure voice and video collaboration, Revation LinkLive is the first truly unified communications platform.
---