Isolated Seniors and Telehealth: Enabling Better Connections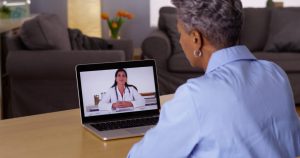 A 2014 AARP survey confirmed that 87% of adults age 65 and up want to continue living in their own homes and stay in their communities. But with age comes a variety of health problems, which can mean more doctor visits and medications to manage. As health- and age-related issues arise, the solution for some may be to move into a healthcare facility or to seek live-in medical assistance to cover new conditions or concerns. However, telehealth services can allow some seniors to remain independent for longer.
While seniors may not always be as comfortable with technology as their millennial counterparts, the Pew Research Center finds that they're more digitally connected than ever. As of 2017, four out of 10 seniors own a smartphone — more than double the number in 2013. Still, a significant digital divide remains between younger and older Americans. Pew notes that "many seniors who are older, less affluent or with lower levels of educational attainment continue to have a distant relationship with digital technology."
Because telehealth provides patients with instant access to their healthcare providers and saves them the time, energy and costs associated with going to the doctor, it's important that potentially vulnerable communities (such as seniors) have access to the care they need.
Beyond the traditional benefits of telehealth, however, researchers are currently exploring the use of digital connectivity in fostering a better sense of human connectedness — and the potential health benefits that go along with it.
Building a Connection
Digital connectivity is possible because advancements in telehealth technology allow doctors to establish a relationship and connection with patients, regardless of where they live or how often they're able to see them in person.
While some seniors may be isolated by choice, others are isolated for health reasons. For those who are homebound, video conferencing can help reduce the hassle and potential injury risks associated with traveling to visit their doctor in person. Those with health restrictions may also experience heightened anxiety or confusion when attempting to leave their home, so in this case it's beneficial to treat those patients in an environment where they feel the most comfortable.
Ultimately, the various types of digital communication made possible by healthcare's transformation are about improving patient experiences and health outcomes. So although web chats, text messages and encrypted emails may be accomplishing that with millennials, the goal isn't to replace the human touch with technology — it's to extend it.
Features like video conferencing can do exactly that for more isolated populations, regardless of the reason, and they give doctors and patients an opportunity to build personal connections from any location. Using this communication channel, doctors can also monitor body language and facial expressions to catch when patients may need more reassurance or guidance.
Study: Video Conferencing to Aid Dementia
Earlier this year, Mobi Health News published an article about a research program at Oregon Health & Sciences University (OHSU) that used video conferencing to explore whether regular tech-enabled conversations with patients over the age of 75 who lived alone could help mitigate their risk of developing dementia. For the study, "trained conversationalists" dove into a variety of questions that would exercise the isolated senior's mental capacity for abstract thought, memory and high-level executive functioning skills. Those that received video calls showed vast improvement in comprehension over those who did not receive them.
In this study, the video calls provided an exercise for the brain and an opportunity for an isolated senior to engage with others. The article went on to mention that risks, like loneliness, can fuel symptoms of dementia because of the disconnect with others. Since telehealth makes it easier for isolated seniors to connect with doctors and other caretakers, it may also be able to support their mental health and sharpness.
---
Explore LinkLive Healthcare

The secure cloud delivery of LinkLive yields a significant reduction in operating costs that are typically associated with a traditional call center infrastructure.
It is easily integrated with existing email clients, such as Microsoft Outlook, as well as corporate directories. Such integration allows for a quick and easy transition. Additionally, LinkLive is integrated with market-leading online banking, phone and CRM systems. LinkLive works with any website or online portal to provide online presence and live chat options, making it easy to connect with customers.
We have several scenarios in Market today where we serve over 1 Billion sessions every year. Learn more about our support for both Financial and Healthcare verticals and contact a Sales Representative today to learn more.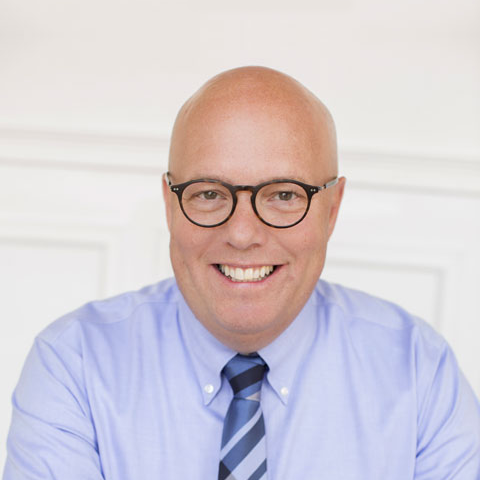 In his role of president / CEO, Price utilizes his deep domain expertise in IP networking and communication applications, including telephony, unified communications, call-center technologies and messaging. He and the Revation team are dedicated to providing a secure, easy-to-use communications solution to industries such as healthcare and financial services.
Subscribe for Updates
---
Contact Sales
Revation Systems
Providing secure, compliant unified communications via our cloud platform. From encrypted email to secure desktop sharing to secure voice and video collaboration, Revation LinkLive is the first truly unified communications platform.
---