Choosing the Right Cloud-Based Communication Solution for Your Bank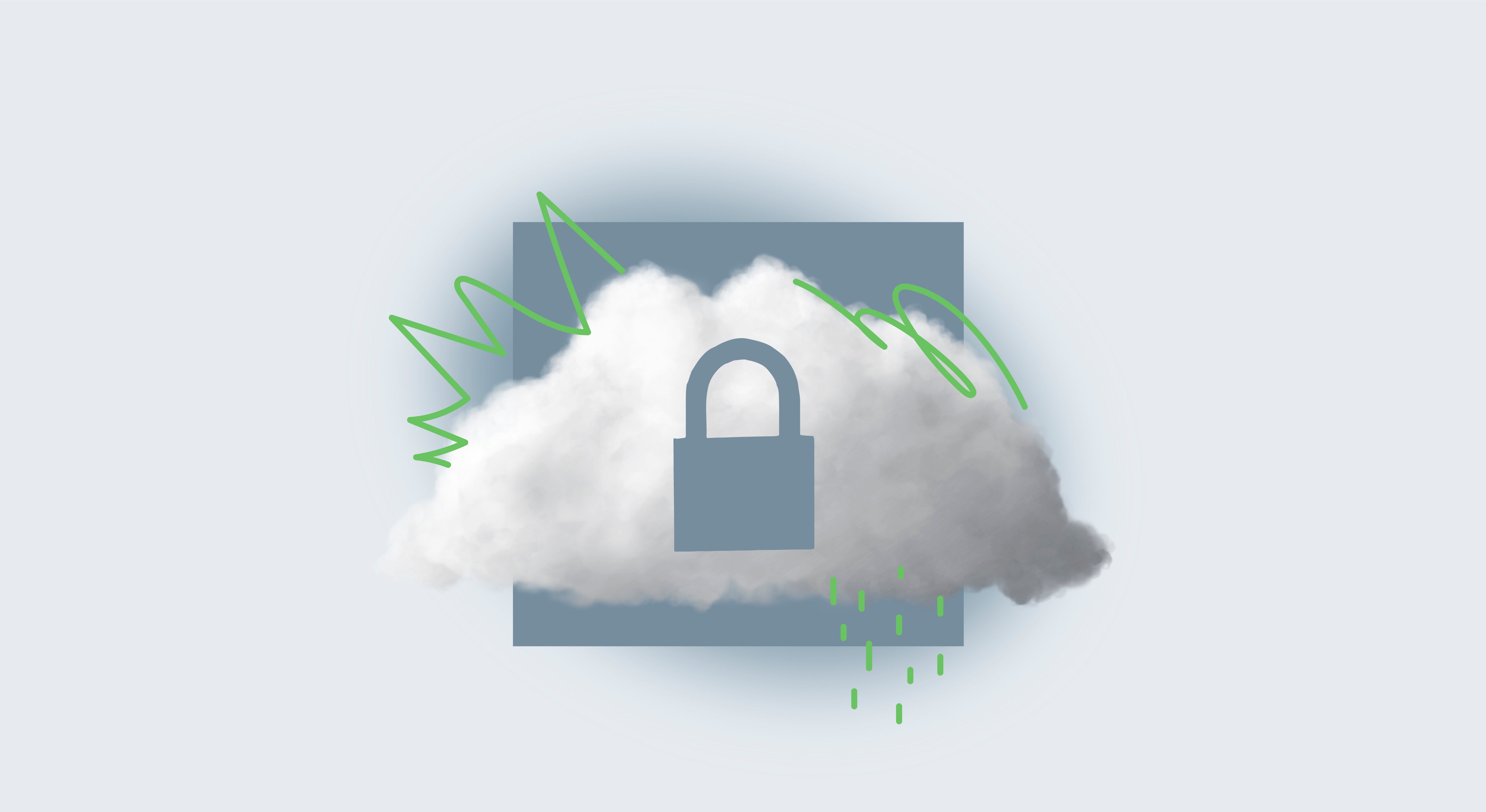 Choosing a UC provider that understands the banking customer journey, security challenges, and regulatory frameworks is crucial.
"Our survey found that outperforming banks are 88 percent more likely to include hybrid cloud adoption as part of their overall business strategies and 34% more likely to deploy cloud to increase operating margins."
-IBM Institute for Business Value
To satisfy rapidly growing consumer demand for digital banking experiences, financial institutions are increasingly relying on third-party solutions. This often proves counterproductive. While banks are increasing their digital offerings, disparate systems can produce friction in the customer journey. Moreover, a growing vendor network presents unique security and risk management issues.
Growing concerns over third-party handling of customers' personal information has led to strict new regulations that require financial institutions to implement comprehensive risk management processes. For example, banks must exercise due diligence when selecting third parties and are responsible for the ongoing monitoring of their activities.
The direct and indirect costs of managing large vendor networks are substantial. Conducting due diligence on dozens or even hundreds of vendors necessitates large compliance teams. A third-party security incident can have a devastating financial impact on a bank. As a practical matter, regulators, the media, and customers draw little distinction between internal security incidents and those involving third parties.
A unified communications (UC) solution helps financial institutions to provide secure customer experiences while minimizing risk and increasing compliance. First, banks can provide a superior digital experience without the need to rely on large vendor networks since a cloud-based UC solution provides a robust choice of encrypted messaging options.
Second, banks eliminate the need for costly and time-consuming third-party risk management programs. Moreover, they reduce their exposure to potential third-party security incidents. Third, an industry leading UC solution will include best-in-class security features. This allows financial institutions to leverage the UC provider's infrastructure and expertise to safeguard customer data.
A UC provider's full-time job is to ensure the security of communications. A financial institution's conventional in-house system, however, involves many IT concerns, of which security is just one part. According to research, some 94% of organizations experience an improvement in security after switching to the cloud, while 91% report that cloud-based solutions simplify government compliance requirements.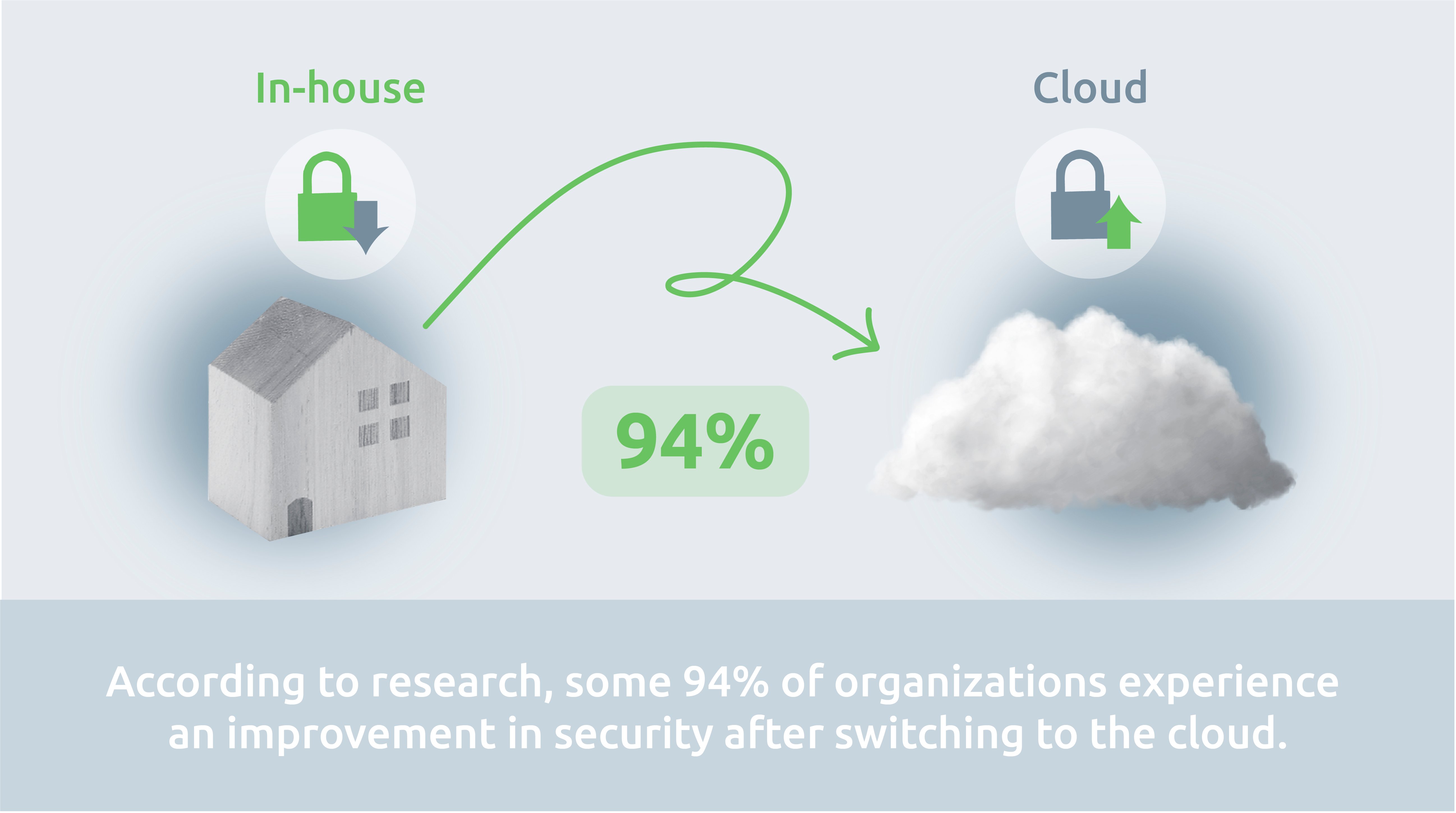 Choosing a Unified Communications Solution
With so many options to choose from, how can you be sure that a UC provider is the right choice for your bank? First, make sure that the provider has a proven history of serving the banking industry. Financial institutions face unique challenges. Choosing a UC provider that understands the banking customer journey, security challenges, and regulatory frameworks is crucial.
Second, find a provider that has achieved and maintains the highest security standards in the industry. For instance, a HITRUST certification means that an organization as well as all its products has undergone rigorous scrutiny and is a verified-secure partner whose technology banks can leverage to drive digital transformation.
As financial institutions continue the transition to all things digital, they will continue to face dynamic and sophisticated security challenges. In responding to these challenges, banks must not lose sight of the customer experience. A unified communications solution can help banks to strike the perfect balance and gain an edge over the competition.
This excerpt is a part of our healthcare trends brief, Securing the Digital Banking Experience: Striking a Careful Balance Between Security & the Customer Experience.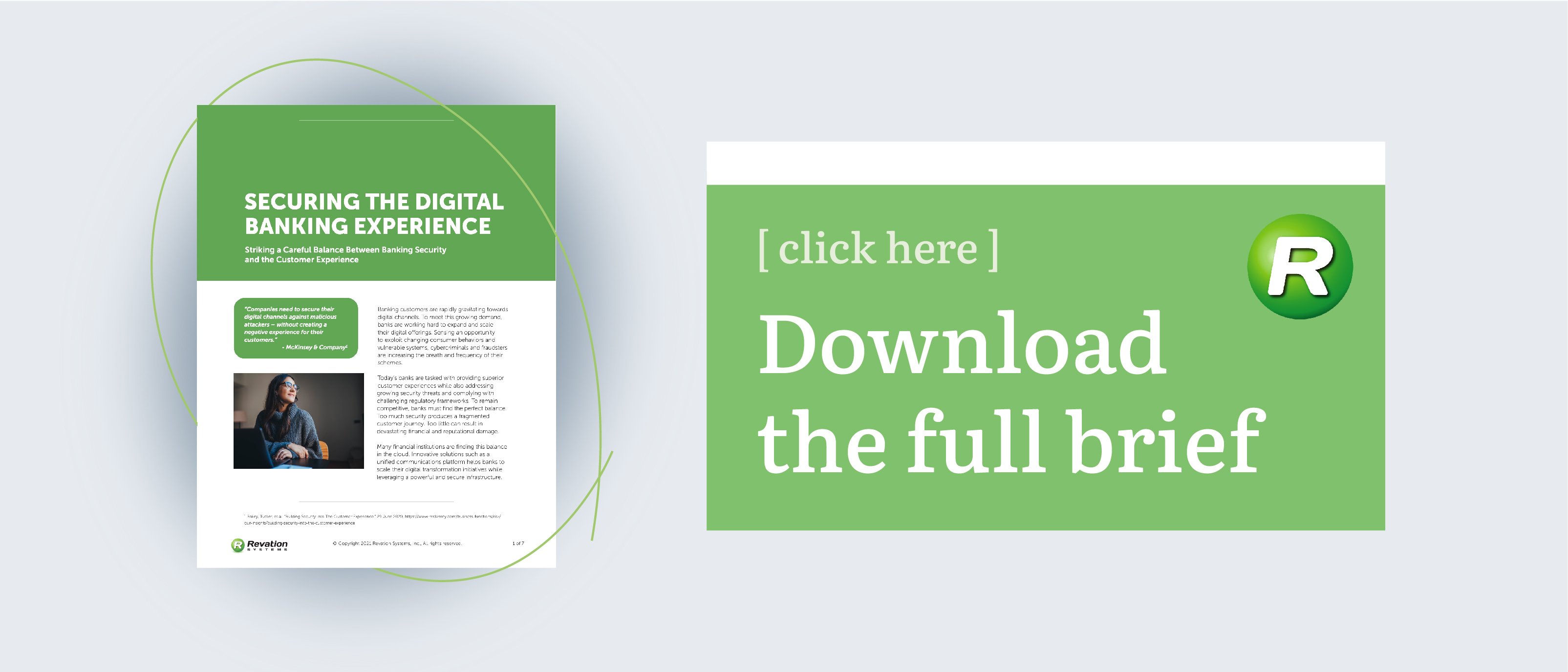 You can download the full brief here, or view other webinars, e-Books, white papers and more in our resource center, including:
---

LinkLive for Banking
LinkLive for Banking is for Financial Institutions who need to securely communicate with customers, clients, employees, and business partners and want it to work in the way that we all live and work across digital and physical channels.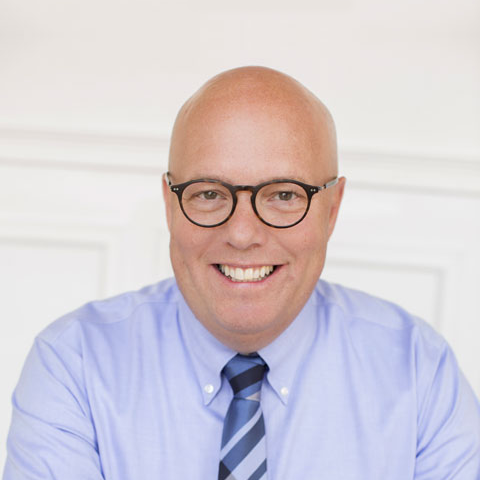 In his role of president / CEO, Price utilizes his deep domain expertise in IP networking and communication applications, including telephony, unified communications, call-center technologies and messaging. He and the Revation team are dedicated to providing a secure, easy-to-use communications solution to industries such as healthcare and financial services.
Subscribe for Updates
---
Contact Sales
Revation Systems
Providing secure, compliant unified communications via our cloud platform. From encrypted email to secure desktop sharing to secure voice and video collaboration, Revation LinkLive is the first truly unified communications platform.
---