Why Communication Holds the Key to Limiting Patient Leakage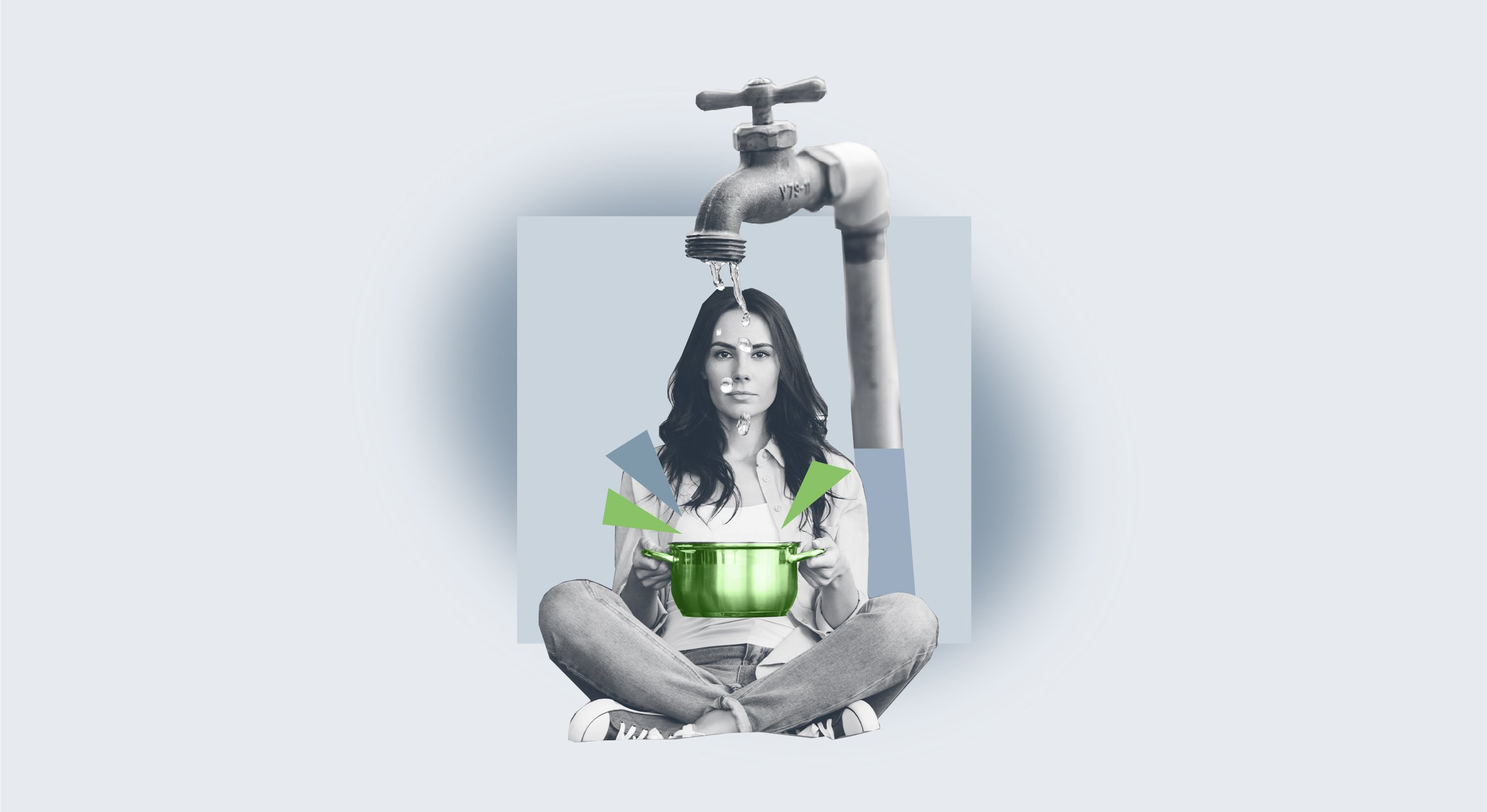 Retail-based, patient-centric healthcare models such as urgent care centers have increasingly drawn utilization away from hospital emergency rooms and in-office care. According to a 2020 report by the Urgent Care Association, the number of urgent care centers in the U.S. has now topped 9,000, up some 40% since 2014. These facilities handle about 89 million patient visits each year, which includes more than 29% of all primary care visits in the US, and nearly 15% of all outpatient physician visits.
This shift in healthcare consumption has accentuated the issue of patient leakage. Also called network leakage, this is the pattern of patients seeking out or being referred out of network by healthcare providers. As COVID-19 gained a foothold in the U.S., leakage caused operating margins to drop sharply in hospitals and health systems. A survey of healthcare executives published in October 2020 found that these organizations were projected to lose more than $323 billion last year, due in large part to restrictions on elective procedures and patients canceling or deferring care.
Surprisingly, more than 20% of those surveyed don't know exactly which service lines are most impacted by patient leakage, and 27% of health systems don't have adequate technology in place to resolve the problem. Only 31% who have a plan to keep patients within their healthcare networks believe they have the right tools to accomplish their goals. Some organizations are using their electronic health record (EHR) systems to track leakage, but respondents who use their EHR as a solution to patient leakage aren't satisfied with the technology.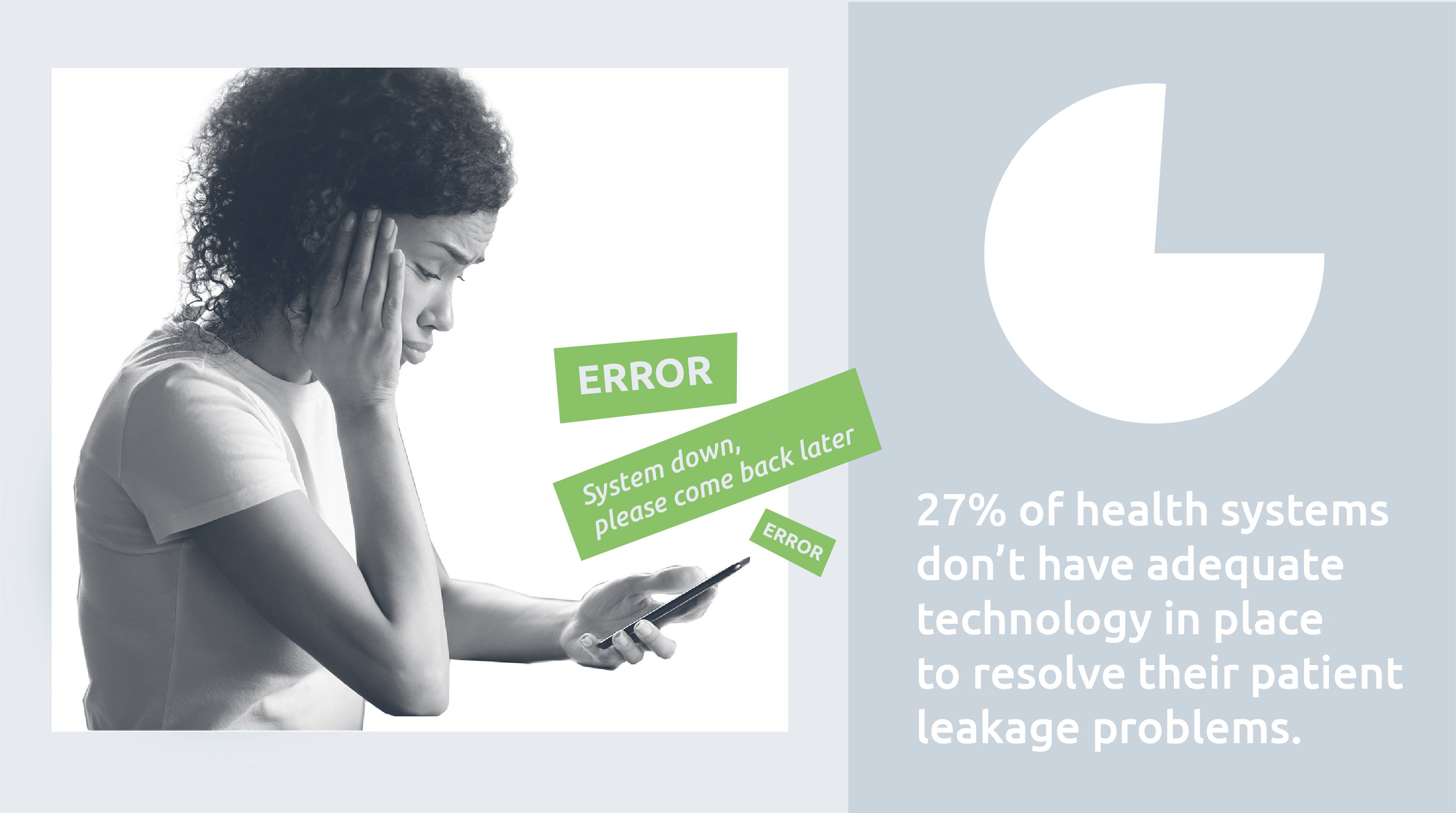 There is good news, however. Health systems that were focused on reducing patient leakage before the pandemic had an advantage in preventing patients from leaving their network or will have an easier time attracting them back by adopting new technologies. What's more, engaging existing patients is far less costly than acquiring new ones.
Moreover, the patient experience has a direct financial impact on hospitals. The Deloitte Center for Health Solutions recently studied the correlation between the patient experience and hospital financial performance. Results indicate that hospitals with better experience levels earn disproportionately more than they spend compared to hospitals with lower ratings. The findings further suggest that while investments in the patient experience increase costs, they increase revenue even more.
In the end, healthcare systems that actively communicate with patients on an ongoing basis generate more revenue and nurture life-long connections. Here's why patient engagement strategies have the capacity to both cut costs and improve profitability.
This excerpt is a part of our healthcare trends brief, Beyond Words: Patient Engagement Makes Dollars and Sense.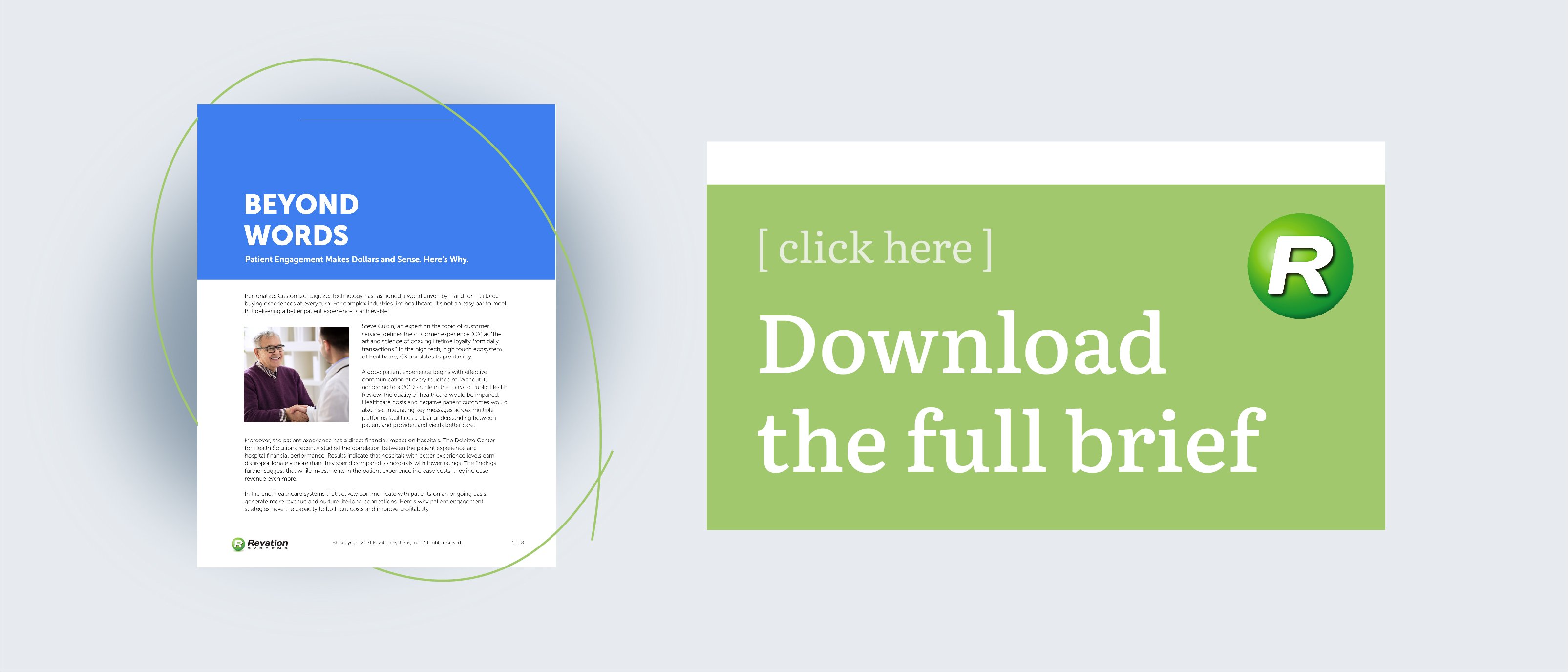 You can download the full brief here, or view other webinars, e-Books, white papers and more in our resource center, including:
---
Reduce Patient Leakage with LinkLive for Healthcare
Built with patient experience best practices in mind, LinkLive Healthcare delivers a secure platform to measure, manage, and optimize communication channels.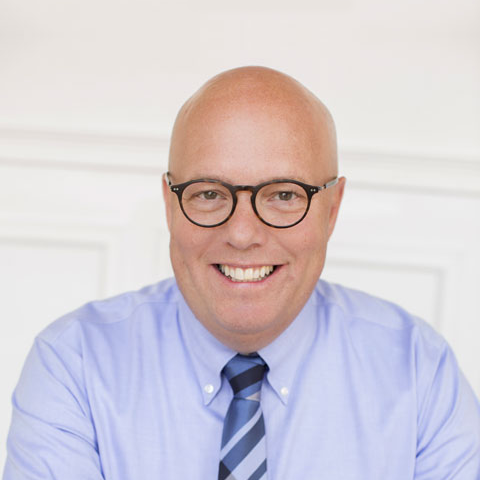 In his role of president / CEO, Price utilizes his deep domain expertise in IP networking and communication applications, including telephony, unified communications, call-center technologies and messaging. He and the Revation team are dedicated to providing a secure, easy-to-use communications solution to industries such as healthcare and financial services.
Subscribe for Updates
---
Contact Sales
Revation Systems
Providing secure, compliant unified communications via our cloud platform. From encrypted email to secure desktop sharing to secure voice and video collaboration, Revation LinkLive is the first truly unified communications platform.
---