Seamlessly Integrating the Branch Experience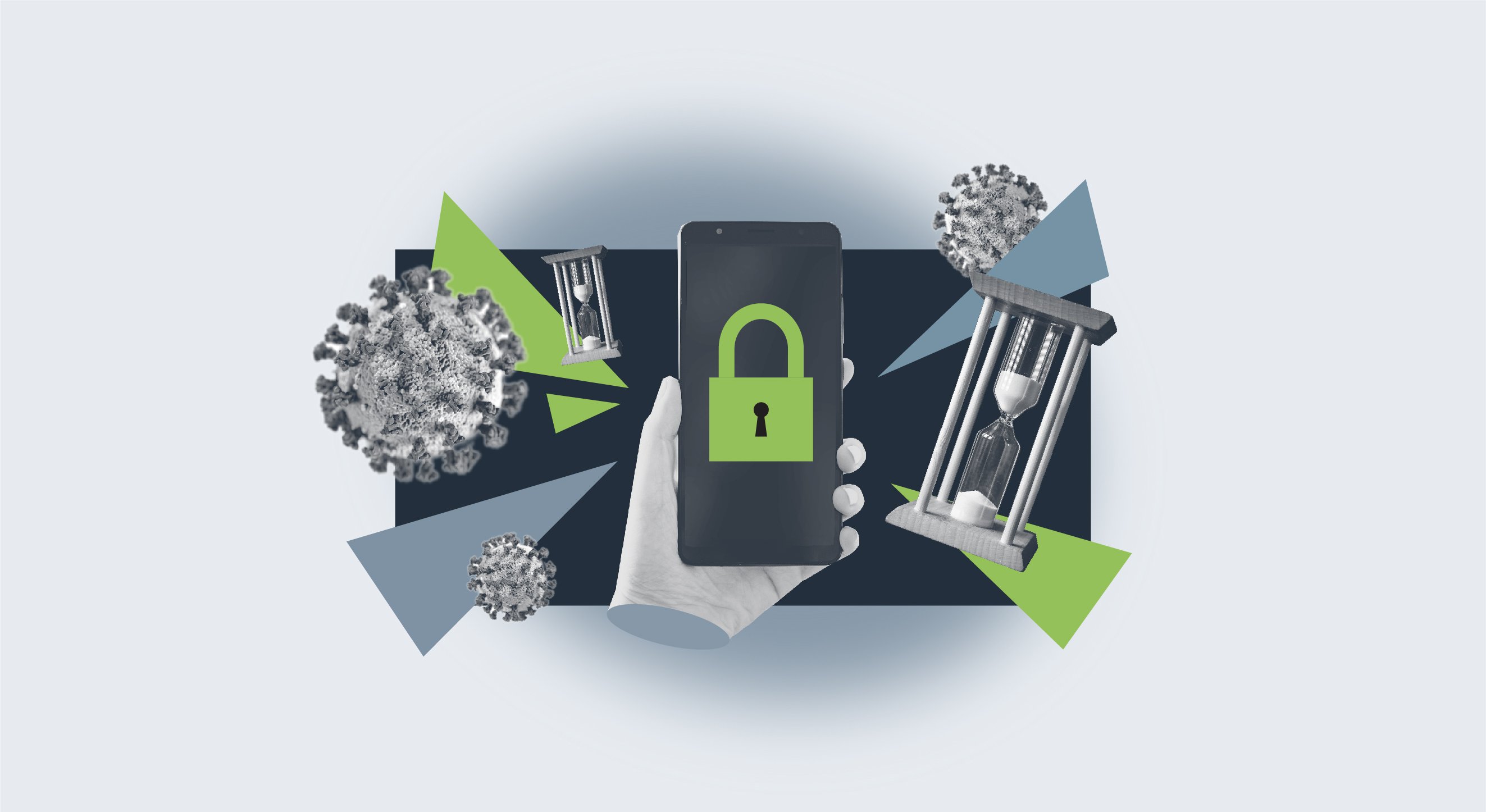 For many financial institutions, the pandemic unlocked opportunities for digital transformation.
"As COVID-19 accelerates front-end digitalization, the customer experiences that serve as differentiators today…will soon become table stakes, and investing in these areas will likely be essential for FIs to attract and retain customers."
For many financial institutions, the pandemic unlocked opportunities for digital transformation. Banks that were further along in their digital transformation journeys when COVID-19 hit experienced a significant advantage over competitors that had not readily adopted digital technologies.
Banks now have widespread support from leaders to pursue digital technologies as a means of engaging customers, building relationships, and maintaining operational resilience. The key to branch transformation is bringing together physical and virtual interactions. A unified communication solution is a powerful tool to make it happen.
An industry leading UC solution works by providing a secure end-to-end communication platform. For example, pre-authentication sessions from the online banking system improve the customer experience by reducing the duration of each interaction.
Bank employees can serve customers better by knowing who the customer is and where the communication is coming from. Customers have a broad range of options and can utilize their preferred communication channels. And when customers do need to go to a local branch, they receive superior service since customer-facing staff are prepared to serve them.
As banks drive towards branch transformation, UC solutions provide cost-effective solutions for collaborative and secure digital communications that seamlessly integrate with the branch customer experience.
This excerpt is a part of our banking trends brief, Branch Transformation: Achieving Branch Transformation by Bringing Together Virtual and Physical Channels.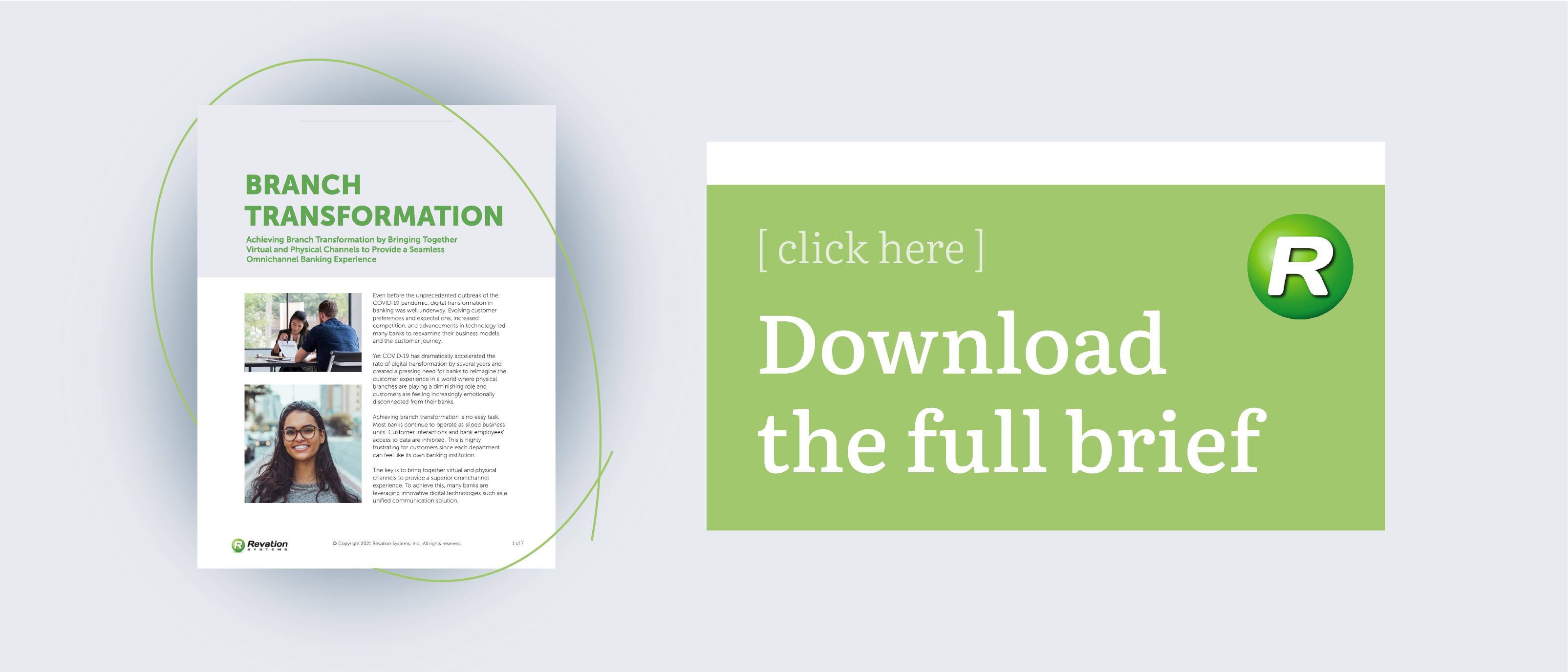 You can download the full brief here, or view other webinars, e-Books, white papers and more in our resource center, including:
---

Improve Your Virtual Branch Experience with LinkLive Banking
LinkLive Banking is for Financial Institutions who need to securely communicate with customers, clients, employees, and business partners and want it to work in the way that we all live and work across digital and physical channels.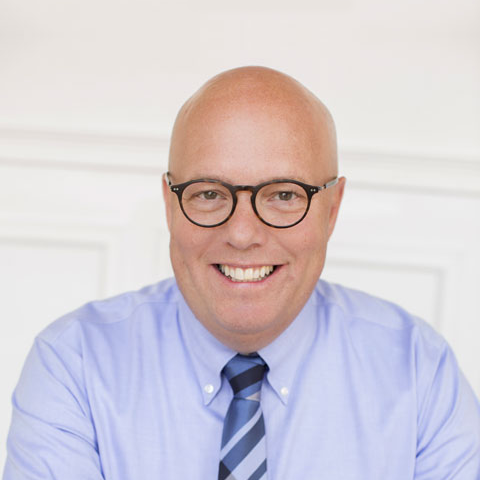 In his role of president / CEO, Price utilizes his deep domain expertise in IP networking and communication applications, including telephony, unified communications, call-center technologies and messaging. He and the Revation team are dedicated to providing a secure, easy-to-use communications solution to industries such as healthcare and financial services.
Subscribe for Updates
---
Contact Sales
Revation Systems
Providing secure, compliant unified communications via our cloud platform. From encrypted email to secure desktop sharing to secure voice and video collaboration, Revation LinkLive is the first truly unified communications platform.
---