Video Banking to Perpetuate Post Pandemic
As the pandemic continues, keystone consumer verticals are forced to discern between short term goals and a fluctuating economic climate. Organizations across nearly every industry are reevaluating their communications strategies as the pandemic has further intensified consumer preferences for digital communications. As consumers do business with organizations from the comfort of their own homes, communication modes such as webchat, SMS and video have become more popular during the pandemic.
Smile! You're on Camera: Why Video Banking Will Continue to Enhance the Customer Journey Beyond the Pandemic
Video conferencing remains a popular way for consumers to not only communicate with loved ones from afar but also to communicate with the organizations they do business with. Video technology has enabled us to stay at home as much as possible. According to a recent study by Ipsos, 6 in 10 (57%) Americans reported using video chat platforms for work or social reasons this year. But as businesses across the country are beginning to reopen, it's important to consider how the role of video conferencing may shift once the pandemic has subsided.
It's been well documented that banking is one industry where customer experience offers enormous scope for differentiation. In fact, a study published by McKinsey highlights the notion that customer satisfaction is low for the journeys that matter the most after analyzing a sample of U.S. financial institutions regarding performance on customer satisfaction. Banks are really good at solving the issues that matter the least to customers – and, consequently, unsatisfactory at solving the more complex issues.
The causes for such challenges often include clearly communicating and connecting to the right solution or person to solve the problem at hand. These challenges are typically within the control of the financial institution. From a customer or member's point of view, if service can be fast, personalized and transitions across channels are seamless, they're likely to leave the interaction feeling satisfied.
The Value of Communicating Via Video
Beyond the pandemic, video banking technology is well suited to fill the gap that exists today in the customer journey that is leaving customers across the nation frustrated and unsatisfied with their banking experience. First, consider the value of using unified communications (UC) video for a bank representative to engage with a customer. Turning on video in voice interactions helps foster a more personal connection between a bank representative and a consumer – building trust and loyalty to the financial institution. Additionally, making video the standard in any voice interaction can help financial institutions train their representatives for a higher degree of accountability and focus during customer interactions – especially important as many contact center agents are now taking calls from their homes.
Complex Matters Require Video Banking Technology
For more complex banking matters, such as mortgage origination, having the ability to collaborate 'face-to-face' and see each other's facial expressions makes quite the difference when compared to attempting to complete such a task with just voice or even through webchat. Oftentimes bank representatives have the need to cross multiple channels or even pull in multiple bank resources in a single conversation. Traditional web conferencing technology lack the necessary integration points to have the ability to seamlessly transition customers from different channels (i.e. from webchat to voice or video). The technology that supports these types of communications must be secure to meet the requirements of risk and compliance officers, as well as auditable.
A Hybrid Approach: In-Branch & Video Experiences
Although the onset of the pandemic sparked a significant rise in the use of video banking, the technology will remain an integral part of a bank's long-term communications strategy long after the pandemic has ended. Video banking will not completely replace or transpose the in-branch experience – certainly banks will continue to reopen branch locations as the spread of the virus continues to slow.
Video banking solutions will remain a major component of financial institutions as they have the power to seize the opportunity that banks have to communicate in the way that consumers live and work today. For example, with such technology a banker can email or text a link to customer or prospect for quick and secure virtual conversation on the fly. All of the communication can be tracked and audited in the future. Keeping unified communications video technology as an important part of a larger communications strategy will help to ensure customer satisfaction as well as to eliminate the inefficiencies that currently exist in the communication process.
---

LinkLive Banking
LinkLive Banking is for Financial Institutions who need to securely communicate with customers, clients, employees, and business partners and want it to work in the way that we all live and work across digital and physical channels.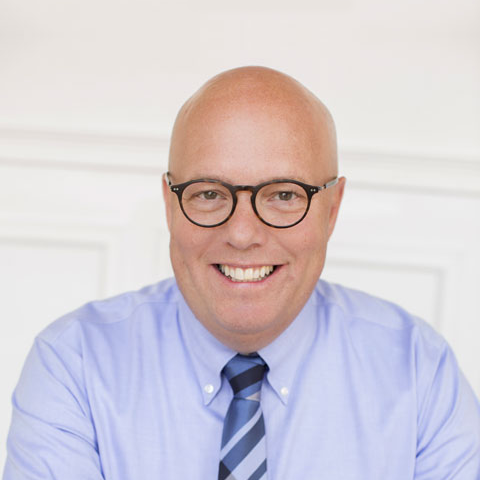 In his role of president / CEO, Price utilizes his deep domain expertise in IP networking and communication applications, including telephony, unified communications, call-center technologies and messaging. He and the Revation team are dedicated to providing a secure, easy-to-use communications solution to industries such as healthcare and financial services.
Subscribe for Updates
---
Contact Sales
Revation Systems
Providing secure, compliant unified communications via our cloud platform. From encrypted email to secure desktop sharing to secure voice and video collaboration, Revation LinkLive is the first truly unified communications platform.
---