The High Rise of Unified Communications (UC)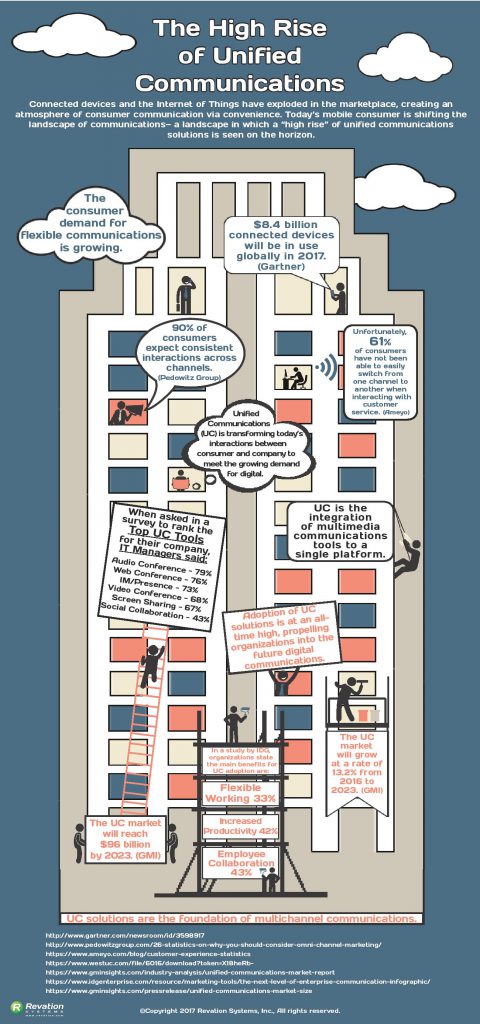 Connected devices and IoT have exploded in the marketplace, stressing the importance of convenience as the main focus of consumer communications. Today's society expects responses to be 24x7x365. Whether using WhatsApp or Facetime to catch up with loved ones or renewing prescriptions with a medical provider through a secure portal on a mobile device, mobile consumers are shifting the landscape of communications and demanding flexibility regardless of industry.
Read on to learn about unified communications (UC) trends and how they're impacting consumer interactions everywhere.
Growing Consumer Demand for Flexible Communications
As new innovations in technology continue to emerge, consumers are turning to a growing number of mobile devices, so it's easy to understand why the demand for flexible communications is growing at such a pace.
According to a recent report published by Gartner, 8.4 billion connected devices were reportedly in use globally last year (2017) alone — a number that's up 30 percent from the previous year. Such a massive number of devices erases any doubt that may have existed about digital devices taking the throne as the means of preferred communication.
The popularity and convenience of mobility will continue to grow as businesses seek to meet the 24x7x365 needs of today's consumers, allowing them to connect anywhere at any time.
Unified Communications: The Foundation of Multichannel Communication
As consumer expectations morph into more fluid and flexible engagements, organizations are turning to unified communications (UC) solutions as the answer. UCs are a major driver behind the transformation in today's digital interactions between consumers and companies.
The Pedowitz Group reported that 90 percent of consumers expect consistent interactions across channels and demand a seamless experience when communicating with a company, regardless of channel or timing.
For instance, Susan has a billing question about an item that she recently purchased online from a retail store. As a mother of three, she is always on-the-go and would strongly prefer to text or chat with an agent from her cellphone in order to solve the issue, as opposed to speaking with someone on the phone. Susan hops on her iPhone while waiting to pick her kids up from school and starts a chat with an agent via her mobile browser. Halfway through solving the billing issue, the agent tells Susan that she must call in. Rather than Susan ending the current chat and dialing into a toll-free customer service number to then repeat her entire story to a new agent who is unfamiliar with the scenario, the agent can add audio to the current session using a UC solution. This scenario is just one of numerous examples illustrating the benefits of unified communications — not only for the consumer, but for employees as well. The ability to easily (and quickly) conference in audio and/or video in a chat session translates into better customer service and, more importantly, higher frequency of customer satisfaction.
It's no surprise that the adoption of UC solutions is at an all-time high — simplified consumer-to-company communications is exactly what's required in order to meet modern consumer needs. Global Market Insights reports that the UC market will reach $96 billion by 2023. As organizations in nearly every industry are equipping for whatever the next stage of digital transformation may be, the implementation of UC solutions can better prepare businesses and propel them into the future of digital communications.
---

LinkLive Banking
LinkLive Banking is for Financial Institutions who need to securely communicate with customers, clients, employees, and business partners and want it to work in the way that we all live and work across digital and physical channels.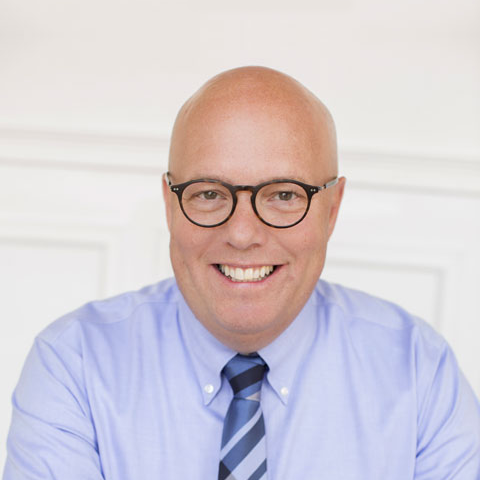 In his role of president / CEO, Price utilizes his deep domain expertise in IP networking and communication applications, including telephony, unified communications, call-center technologies and messaging. He and the Revation team are dedicated to providing a secure, easy-to-use communications solution to industries such as healthcare and financial services.
Subscribe for Updates
---
Contact Sales
Revation Systems
Providing secure, compliant unified communications via our cloud platform. From encrypted email to secure desktop sharing to secure voice and video collaboration, Revation LinkLive is the first truly unified communications platform.
---