Utilizing a Unified Communication (UC) Solution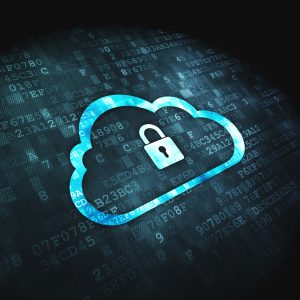 Digital transformation has swept nearly every industry by storm. As a result of the new technology that has been introduced into the marketplace, consumers are adopting a preference for digital communications. Smartphones and mobile devices have taken over as the primary means of communication for a significant percentage of today's consumer population.
Because of this surge of smartphones and the growing preference for digital communication, businesses are shifting their focus to plan for the digitization of their communications. According to IDC, 85% of enterprise decision makers say they have a time frame of two years to make significant inroads to digital transformation or they will fall behind their competitors and suffer financially. Naturally, organizations want to meet their customers where they are to provide the best possible experience – and it just so happens that customers are glued to their phones.
The Role of Risk in Digital Communication Strategies
And though the importance of developing a digital strategy has been solidified across a variety of industries, the question of the security weighs heavy on the minds of decision makers – for good reason. According to the Risk Based Security research published in the 2019 MidYear QuickView Data Breach Report, in just the first six months of 2019 alone there were more than 3,800 publicly disclosed breaches that exposed 4.1 billion records. While it is true that the risk of a data breach increases as more information moves to the cloud, deploying new technology does not necessarily equate to a greater risk of cyberattack.
As businesses begin to upgrade their technology to modernize the customer experience, the fear of becoming vulnerable to a cyberattack is often top of mind. In fact, the Deloitte Future of Cyber Survey 2019 reported that those surveyed view digital transformation as one of the most challenging aspects of cyber risk management, and yet indicated that less than 10% of cyber budgets are allocated to these digital transformation efforts. So, how can a company meet the rising needs of today's digitally inclined customers without exposing customer data to great deal of risk?
Utilizing a unified communication (UC) solution is one answer to offering a variety of channels while maintaining security of data. Many businesses today are choosing UC solutions not only because of their efficiency in streamlining contact center operations and providing a seamless omnichannel experience for the customer, but also for their ability to minimize the risk of a data breach. Recent advancements in UC technology are empowering organizations around the world to provide a modern customer service, while keeping the security of data an urgent priority.
How Secure Are UC Solutions?
As organizations begin to deploy UC solutions, it is critical that they adequately evaluate the technicality of a solution to fully understand its level of security. For example, organizations evaluating UC solutions should consider how the tech provider reviews change requests as the solution evolves over time. To maintain the security of a UC solution over time, it is important that UC vendors ensure that changes or additions to their product are necessary, meet business requirements and can be designed in a secure way with proper authorization and authentication controls. Data must be protected in transit and at rest and be properly backed up to ensure the utmost level of security for consumer data. If incoming feedback/change requests from customers do not meet these criteria, they may pose a risk to the future security of the solution.
In addition to remaining cautious of altering or enhancing the product without considering its impact on security, UC providers can create a more secure solution by using static code analysis tools (a method of debugging by examining source code before a program is run) during all builds during the development of a product, which are linked to decreasing weaknesses in source code that could lead to vulnerabilities in the future. Other best practices for secure UC solutions include using run-time secure validation during development and testing, auditing, logging, as well as keeping open sources up to date with tested revisioning.
Another key to securing a Unified Communications solution is to have a plan for incidents after the deployment of the solution. It is critical for Unified Communications providers to continue to monitor/test and stay abreast of the most recent best practices and patches for newly discovered security vulnerabilities. The system testing phase should always include manual and automated penetration testing to ensure data is secure.
LinkLive's Unique Architecture
Here at Revation, we have a passion for embracing risk to help your organization deliver an enhanced customer experience. Our flagship virtual contact center solution, LinkLive, was built with a security-first mindset and a purpose-built approach. Our UC technology that's hosted in the cloud secures intelligent customer connections, enabling your business to securely meet the changing customer preferences.
LinkLive has a private infrastructure that utilizes best-in-breed intrusion detection, firewall, and file scanning services. All access is encrypted and authenticated. LinkLive's two-tier architecture provides an extra layer of defense at the application layer and allows scalable/separate media management. As an organization, we stay up to date with the latest encryption standards in both protocols and algorithms, deprecating and upgrading as necessary. LinkLive's message retention utilizes best-practice standards for at-rest encryption, using per-log/per-tenant keying and is fully audited from create through individual access via authorized users and administrators.
Learn more about how our HITRUST CSF Certification makes our LinkLive solution suite one of the most secure UC solutions hosted in the cloud today.
---

LinkLive Banking
LinkLive Banking is for Financial Institutions who need to securely communicate with customers, clients, employees, and business partners and want it to work in the way that we all live and work across digital and physical channels.

Subscribe for Updates
---
Contact Sales
Revation Systems
Providing secure, compliant unified communications via our cloud platform. From encrypted email to secure desktop sharing to secure voice and video collaboration, Revation LinkLive is the first truly unified communications platform.
---