How Two Healthcare Leaders Improved Both Quality of Care and Bottom Line Growth with Patient Transfer Services

Patient transfer services is a quickly emerging segment of hospital operations. For the receiving facility, these complex cases can produce an average contribution margin of $8,000 per patient.* Yet some health systems are unable to leverage the growing need for highly advanced care. Instead, outdated technology and inefficient transfer protocols cost them millions of dollars each year in lost opportunity.
"Our partnership with LinkLive Healthcare is truly collaborative. They listen to our needs, then work to assure that Fairview's patient transfer process remains successful."
Legacy Systems Led to Dwindling of Transfer Volume
In 2012, Fairview Health Services began searching for a more efficient patient transfer solution. Its aging communications system made it increasingly difficult to connect transferring physicians. This resulted in long call center wait times and higher abandonment rates. For critically ill patients, this could mean the difference between life and death. For Fairview, it meant foregoing complex, high-value cases.
Likewise, Banner Health found that between 2016 and 2018, referral volume had declined significantly. The transfer team determined that part of the problem was an unstable communications platform. When it failed, transfer agents had to rely on time-consuming manual handoffs. This not only put patients at risk, but it meant that outside hospitals might direct the patient elsewhere. Slow transfer approvals and admissions were costing them millions of dollars.
Both health systems were looking for ways to improve and measure departmental performance. Banner, which manages 70,000 referrals annually, monitored productivity by the number of transfers completed in a day. The challenge was that transfer time wasn't consistent or predictable. Variables such as daypart, agent availability and agent expertise impacted measurement. "This was an unreliable way to staff the department," said Charley Larsen, RN Senior Director, Transfer Services. 'Mini' transfer centers at each hospital further compounded the process.
Fairview measured its productivity against established target goals for inbound lines and transfer times. "Leadership set high expectations for our admissions line," stated Cheryl Bloom, Manager, Patient Flow. However, their communications system couldn't provide a clear picture of existing service levels. Whenever Fairview experienced internet connectivity issues, their only option was to forward calls to the hospital answering service. This proved cumbersome and time consuming. It also jeopardized patient safety because transfer agents couldn't bring participants together in one call. It was time for a change.
Real-Time Data Minimizes Patient Risk and Maximizes Opportunity
Fairview selected LinkLive Healthcare, a cloud-based call center solution, built specifically for the patient transfer process. They saw how dynamic huddle technology could expedite real-time conferencing with no limit to the number of participants. The solution's drag-and-drop functionality enables transfer agents to seamlessly pull available resources into a conversation in real time. Once the huddle is in place, agents can exit, all while maintaining visual access, privacy and security. Session events are also linked and recorded, giving Fairview referral partners confidence that proper protocols are followed.
"Revation has shown the flexibility and enthusiasm we need to take our transfer center to the next level."
While platform stability was the main concern for Banner, they also needed to streamline contact center processes. The health system evaluated several vendors but few offered synchronous reporting capabilities that tracked call center data in real-time. Banner chose LinkLive Healthcare for three key competencies: the security and stability of the platform; a comprehensive view into transfer center operations and actionable metrics; and ease of integration with other key solutions. This would produce greater efficiencies across the organization.
Streamlining Yields Productivity and Profitability
Since implementing LinkLive Healthcare, Fairview has documented that 80% of all calls are answered in 15 seconds or less. In addition, abandonment rates are consistently under 1% on admission lines. New transfer agents find the solution easy to use, and the value to the organization lies in delivering timely, appropriate care for the patient. "Our partnership with LinkLive Healthcare is truly collaborative. They listen to our needs, then work to assure that Fairview's patient transfer process remains successful," said Bloom.
At Banner, LinkLive Healthcare has helped reverse the trend on declining transfer volume. "In just one year, we've seen a $14 million benefit just by bringing in more patients and being better at it," stated Larsen. Banner's productivity has also increased as a result of new insights into their business and work processes. The health system recently opened a larger, centralized transfer center, enabling transfer teams to be more responsive to referral partners. "Revation has shown the flexibility and enthusiasm we need to take our transfer center to the next level," he added.
LinkLive Healthcare is a secure, cloud-based call center solution built expressly for the patient transfer process. A one-call, dynamic conferencing capability quickly enables multi-channel and sidebar conversations in real-time. Contact us to learn more or to schedule an appointment.
Headquartered in Arizona, Banner Health is one of the largest nonprofit health systems in the country with more than 50,000 employees. The complex system owns and operates 28 acute-care hospitals. It includes Banner Health Network, an accountable care organization, as well as Banner-University Medicine, which conducts research, teaching and patient care across three academic medical centers.
Fairview Health Services is an award-winning, nonprofit, integrated health system providing exceptional health care throughout Minnesota. Fairview is driven to heal, discover and educate for longer, healthier lives. With more than 34,000 employees and a network of 5,000+ providers, Fairview embraces innovation and new thinking to drive a healthier future through healing, discovery and education.
*Source: Patient Flow Summit, 2018
---
Modernize Communications with LinkLive Healthcare
Built with patient access best practices in mind, LinkLive Healthcare delivers a secure platform to measure, manage, and optimize communication channels.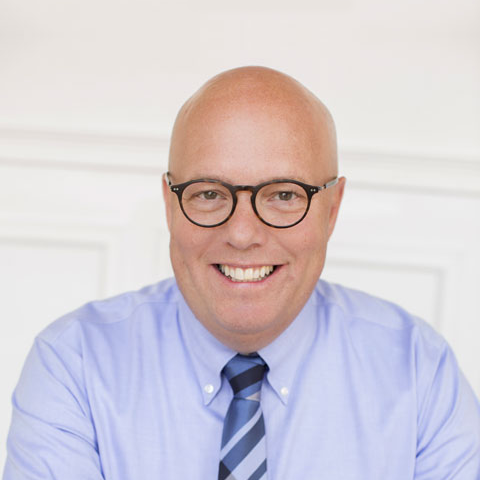 In his role of president / CEO, Price utilizes his deep domain expertise in IP networking and communication applications, including telephony, unified communications, call-center technologies and messaging. He and the Revation team are dedicated to providing a secure, easy-to-use communications solution to industries such as healthcare and financial services.
Subscribe for Updates
---
Contact Sales
Revation Systems
Providing secure, compliant unified communications via our cloud platform. From encrypted email to secure desktop sharing to secure voice and video collaboration, Revation LinkLive is the first truly unified communications platform.
---