How to Optimize Your Healthcare Contact Center Communications During the COVID-19 Crisis
As the novel coronavirus pandemic continues to worsen, each day more states are issuing shelter-in-place orders making it necessary for people to stay home to help fight the spread of the virus.
Although just a couple of weeks ago most contact centers could never have imagined shifting their nearly all of their employees to work completely virtual, the crisis has resulted in major shift to a remote workforce – at least for the foreseeable future.
Clearly healthcare organizations are playing a vital role in the fight against this virus, but certain sectors of the healthcare system, such as contact centers, are now requiring staff to work from home. As states impose restrictions on the number of people that can physically gather in a space (social distancing), contact centers have become unable to operate in their usual fashion. And where recent trends in contact center communications have shifted toward the adoption of omni-channel technology that's hosted in the cloud, today healthcare contact centers face an urgent need to implement virtual contact center technology as quickly as possible to support remote agents.
The Urgent Need to Virtualize Communications
The need for virtual healthcare contact center technology hosted in the cloud has never been greater than it is today. As social distancing recommendations (keeping 6 ft apart from other humans) have already been mandated across the nation and more states are now being advised to shelter-in-place, healthcare organizations must equip their call center agents with the technology that they need to work from home.
To better understand this urgent need for contact centers to virtualize, first consider the risk that the typical contact center environment poses for public health amid a pandemic. Because many healthcare organizations have centralized their contact centers agents in recent years, the number of agents working together in one (often quite small) physical space has increased. Typically, these agents sit shoulder to shoulder in tight clusters of cubicles – an environment that is conducive to the rapid spread infectious diseases like the novel coronavirus. In an effort to help stop the spread of COVID-19, healthcare systems are sending their agents home to serve their patients from what's now become a virtual contact center.
3 Key Features of LinkLive's Virtual Contact Center Solution
As long as there is Internet connectivity, LinkLive Healthcare is operational. In fact, the LinkLive Healthcare solution suite was designed to enable completely virtual communications. This is simply the result of our security-first approach, solution investments since our inception and our stringent focus on 3rd party audit and related certifications.
In order to successfully transfer contact center operations into the individual homes of agents, healthcare systems must look for the following key features in a contact center software: speed of deployment, a high level of security and scalability.
Speed of Deployment
Due to the dynamic nature of this epidemic, healthcare contact centers across the nation are finding themselves in a position where they need to urgently shift to having their agents work from home. LinkLive Healthcare can be deployed within a matter of days with little to no downtime and next to no learning curve for agents to adopt and begin using the software to take calls. Contact center management can quickly and efficiently design workflows with LinkLive Healthcare, supporting the need to rapidly make adjustments in this challenging time. Additionally, contact centers can upgrade their communications technology without eating up too much time of IT resources when installing LinkLive healthcare.
Security-First Mindset
As the healthcare contact center moves outside of the four walls of the healthcare system and into the individual homes of its agents, concerns about the security of patient data become top of mind. Concerns about privacy of patient protected health information (PHI) also arise as contact center agents find themselves working out of their homes with other family members around. LinkLive Healthcare was designed with a security first mindset and it's been validated with our HITRUST CSF certification – a standardized framework that measures compliance and risk for the healthcare industry. Since our solutions are HITRUST certified healthcare contact centers can transition to a remote agent workforce knowing that the technology has undergone rigorous scrutiny and complies with over 20 of the most common security and privacy standards, including HIPAA.
The Ability to Scale
As the healthcare system continues to be inundated with COVID-19 patients, the call volume that contact centers experience is forecasted to increase. Contact center management must be equipped and ready to add more agents or extend their hours of service as it becomes necessary. Utilizing scalable virtual contact center software that can streamline the amount of work that goes into setting up agents to work remotely and can be done on an on-the-fly basis.
As you think about your company's own response to the current evolving situation, we are here to talk about your specific your communication needs and help virtualize your contact center or phone system to help route calls to wherever your contact center agents may be.
---
Modernize Communications with LinkLive Healthcare
Built with patient access best practices in mind, LinkLive Healthcare delivers a secure platform to measure, manage, and optimize communication channels.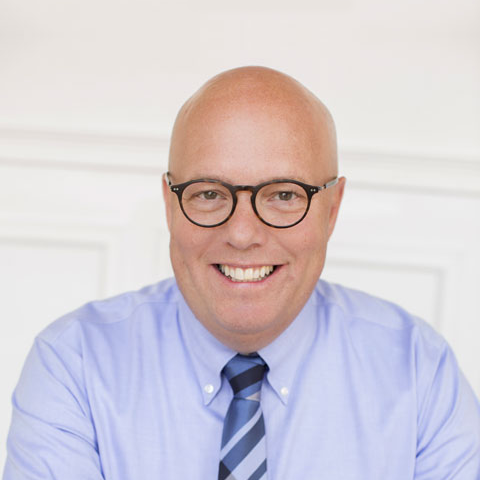 In his role of president / CEO, Price utilizes his deep domain expertise in IP networking and communication applications, including telephony, unified communications, call-center technologies and messaging. He and the Revation team are dedicated to providing a secure, easy-to-use communications solution to industries such as healthcare and financial services.
Subscribe for Updates
---
Contact Sales
Revation Systems
Providing secure, compliant unified communications via our cloud platform. From encrypted email to secure desktop sharing to secure voice and video collaboration, Revation LinkLive is the first truly unified communications platform.
---