Enhanced Medication Services, a Transaction Data Systems Company, Selects Revation for Its Medication Management Contact Center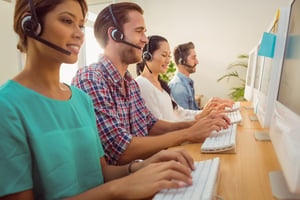 BLOOMINGTON, Minn.--(BUSINESS WIRE)--Revation Systems, a leader in cloud-based compliant communications, announced its alliance with Enhanced Medication Services, LLC to revolutionize their medication management contact center. Revation Systems' latest version of its flagship platform, LinkLive 8.0, will be utilized by Enhanced Medication Services in their state-of-the-art contact center to provide their staff of pharmacists and technicians an all-in-one solution for outbound patient and healthcare provider communications. In addition to the deployment of LinkLive, Enhanced Medication Services will implement Revation's LinkLive Connection Intelligence (LLCI), which is an industry first approach to Internet connection intelligence using secure vector routing and session orientation to create real-time session failover.
Enhanced Medication Services, a Transaction Data Systems company, is headquartered in Orlando, Florida, and provides medication management and clinical intervention services on behalf of health plans nationwide through their full-service contact center and engagement arm of independent pharmacies. They have chosen a communication management solution whose speed, accuracy, and functionality is designed to increase daily productivity. Through the use of Revation's LinkLive cloud solution, Enhanced Medication Services can streamline outbound and inbound patient communications, thereby driving maximum patient engagement in medication management services, outcomes, and delivery on STAR ratings.
"Revation Systems' HIPAA HITRUST compliant multimedia suite of messaging solutions along with their new LinkLive Connection Intelligence solution drastically improves our organization's ability to quickly and effectively provide communications to patients through our outbound medication therapy management program," said Executive Vice-President, Jeff Pohler.
"We are ecstatic about the opportunity to partner with such a leader in medication management solutions," said Perry Price, President & CEO of Revation Systems. "Our relationship with Enhanced Medication Services and Transaction Data Systems will dramatically enhance patient-pharmacist communication while simultaneously lowering cost. Together, we will set a new industry standard for more efficient, effective, and enhanced medication management nationwide."
Please visit http://www.revation.com to learn more about Revation's LinkLive and LinkLive Connection Intelligence (LLCI) solutions and their impact on medication therapy management in today's digitally transforming healthcare industry.
---
Modernize Communications with LinkLive Healthcare
Built with patient access best practices in mind, LinkLive Healthcare delivers a secure platform to measure, manage, and optimize communication channels.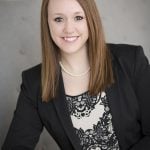 In her role as Marketing Manager, Maren is responsible for the creation of Revation's full strategic company wide marketing plan. Lodge's main focus with Revation is to develop and execute the marketing strategy for the company's software products and services. She leads the measurement and enhancement of the company's image through various marketing goals and objectives. Maren also manages the company's daily routine marketing activities, with a focus on growing the company's customer base within the healthcare and financial industries. Lodge brings a variety of skills and experience to this role and holds her B.A. in English from Gustavus Adolphus College.
Subscribe for Updates
---
Contact Sales
Revation Systems
Providing secure, compliant unified communications via our cloud platform. From encrypted email to secure desktop sharing to secure voice and video collaboration, Revation LinkLive is the first truly unified communications platform.
---