Navigating the Spooky Landscape of Banking Security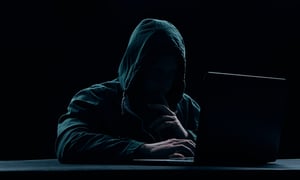 The banking industry continues to implement the latest advancements in technology, but banking security requires a bit of magic to ensure that customer information is protected. Over the last several years, customers are using digital banking alternatives more frequently than customers who physically step into their local branch. In fact, Juniper Research projects that nearly 3 billion people will have access to their banking service via smartphone and other smart devices by 2021.
Digital banking is convenient for most, but some are concerned about the ghoulish cyber risks associated with shifting away from traditional banking. Individual branch security continues to be important, but not in the same capacity as it once was.
Customers are no longer checking the vault in the back for the latest security measures, because they want to know what features their banks offer to protect their assets at all times. Here are a few approaches financial institutions can keep in mind to that effect.
Catching Hackers in the Cobwebs of Encryption
While some consumers do prefer to drive down to the bank to discuss their accounts in-person with a teller, others prefer connecting virtually via messaging options such as email, text, web chat, etc. Keeping customer experience and engagement in mind, banks need to ensure that any messaging services offered are fully encrypted and part of a multiple-step encrypted process. This allows for all information — whether it's a question to the bank's chatbot or the disclosure of account information over email — is secure at all times.
No Disguises This Season Thanks to Authentication Features
To ensure that customers are the only ones using their accounts, banks have started implementing additional authentication features.
Over the last several years, for example, banks have begun implementing features that require customer authorization before processing the request. For example, banks are using artificial intelligence (AI) driven chatbots to authenticate consumer purchases, without having to involve a teller who could be using that time to help solve a more complex matter. Chatbots can send customers a confirmation of their purchase so they can quickly confirm or deny the purchase, in addition to answering security questions at the login. As advancements in technology continue to drive the latest features for banking, security needs to be advancing as well.
Encouraging Customers to Be Their Own Superhero
When it comes to ensuring that customers' personal information is safe and protected, a large portion of that responsibility falls on the banks. However, one critical step in protecting that information is to educate customers on some simple practices they could be implementing into their own digital banking habits:
What's the Password? Customers should avoid simple, predictable passwords that any regular jack-o'-lantern can crack. It is important to encourage customers to create a password with a variety of upper and lowercase letters, numbers and special characters.
Who's Hiding on Public Wi-Fi? Explain the importance of using private networks when checking account balances or transferring funds. If it is necessary, recommend that customers double-check the URL for "https" to ensure their connection is secure and that they manually log out after each session.
Protecting customers and their assets is always a top priority, but financial institutions can't do it alone. Today, customers can play a big part in controlling their security by taking the time to be aware of their digital banking usage.
Banks and credit unions are constantly stepping up their security measures to make sure their customers are protected and satisfied. Implementing security procedures such as encryption and authentication are just some of the many steps banks are taking to ensure that their customers are protected at all times.
---

LinkLive Banking
LinkLive Banking is for Financial Institutions who need to securely communicate with customers, clients, employees, and business partners and want it to work in the way that we all live and work across digital and physical channels.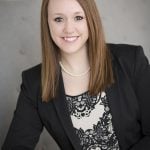 In her role as Marketing Manager, Maren is responsible for the creation of Revation's full strategic company wide marketing plan. Lodge's main focus with Revation is to develop and execute the marketing strategy for the company's software products and services. She leads the measurement and enhancement of the company's image through various marketing goals and objectives. Maren also manages the company's daily routine marketing activities, with a focus on growing the company's customer base within the healthcare and financial industries. Lodge brings a variety of skills and experience to this role and holds her B.A. in English from Gustavus Adolphus College.
Subscribe for Updates
---
Contact Sales
Revation Systems
Providing secure, compliant unified communications via our cloud platform. From encrypted email to secure desktop sharing to secure voice and video collaboration, Revation LinkLive is the first truly unified communications platform.
---