Chatbots: Customer Experience's Secret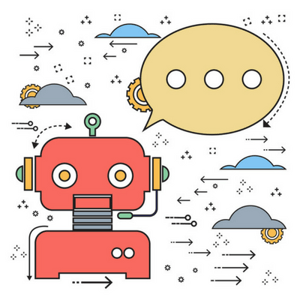 As innovative technology continues to burst into every marketplace, customer experience has become a primary focus for many organizations. Blake Morgan, an MBA professor at Rutgers University and author who focuses on customer interactions, defines customer experience as the perception that customers have of your brand. It's important to note that customer experience is much more expansive and encompassing than customer service alone, and can prove to be the difference in attracting and retaining customers.
In today's digital world, where customer experience reigns supreme, technology has become the secret ingredient for providing an enhanced experience. Advancements such as artificial intelligence (AI) and chatbots, specifically, have had significant effects in this area across all industries. The type of AI technology that has been developed in the last three to five years alone is transforming communications. For example, customer service scenarios that required a human to communicate and interact with customers in the past can now be dealt with in a more efficient (and sometimes more effective) manner through AI, and chatbots in particular.
Shifting Consumer Expectations
The future of customer experience is certain to result in the decline of, and a shift in focus for, human agents as AI and chatbots become more cost-effective and solid in performance. IBM Watson anticipates that by 2020, for example, 85 percent of all customer interactions will be handled without a human agent. With millions of mobile devices and today's global, round-the-clock, always-on-the-go lifestyle, it isn't difficult to see that better technology is the secret to enhancing the customer experience.
Chatbots in particular are gaining popularity with consumers as more encounter them and recognize their ability to meet shifting expectations for instantaneous communication — solving problems and providing access to service at all times. Chatbots also benefit more than just consumers. A 2017 Juniper Research report found that chatbots will be responsible for annual cost savings of more than $8 billion by 2020; up from $20 million that year, a substantial jump. With chatbots' ability to provide round-the-clock support, enhance existing relationships and lighten the workload, the technology offers one of the best ways to create stellar customer experiences for all organizations.
Round-the-clock Real-time Support
One of the primary benefits of using a chatbot solution is the expanded accessibility for customers to seek self-service. Businesses that utilize a chatbot solution can break free of limited hours of service — which often frustrates consumers and mars the customer experience — due to time and resource constraints. Chatbots provide an ideal solution in helping customers with routine issues like accessing an account balance or confirming an appointment; they can even free up resources within an organization to channel time and energy into more complex and significant matters.
Speed and availability are often perceived as the two most valuable reasons for using chatbots. When interacting with businesses, 64 percent of the adult consumers surveyed in the 2018 State of Chatbots Report — developed by Salesforce, Survey Monkey, Drift and myclever — stated that 24-hour service was the primary benefit of using a chatbot. This report also found that the ability to receive answers to simple questions — and receive them instantaneously — were the other two main benefits for consumers seeking to communicate with businesses. So it's clear that consumers see the chatbot benefits in an ever-moving world that needs answers right now.
Enhancing Relationships
Although some fear that chatbot technology has the potential to dissolve established consumer-company relationships, the industry's rising experience with chatbots illustrates otherwise.
A 2017 AI consumer preference study by PwC, for example, found that 27 percent of consumers were not sure if their last customer service interaction was with a human or a chatbot — which already points to the ability of AI-powered chatbots to become more intuitive and help customers feel fully supported, even from a relationship standpoint. As the technology continues to advance, chatbots are becoming more intuitive and some are even displaying personality; all of which have the potential to further enhance consumer relationships.
While the full scale and impact is still unfolding in many industries, it's clear that the future of engaging customer experience will have chatbots leading the charge.
---

LinkLive Banking
LinkLive Banking is for Financial Institutions who need to securely communicate with customers, clients, employees, and business partners and want it to work in the way that we all live and work across digital and physical channels.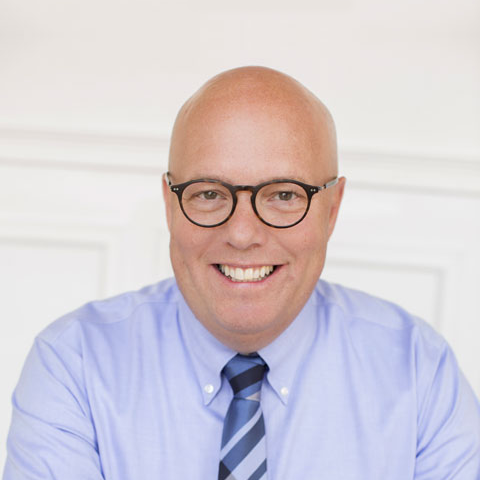 In his role of president / CEO, Price utilizes his deep domain expertise in IP networking and communication applications, including telephony, unified communications, call-center technologies and messaging. He and the Revation team are dedicated to providing a secure, easy-to-use communications solution to industries such as healthcare and financial services.
Subscribe for Updates
---
Contact Sales
Revation Systems
Providing secure, compliant unified communications via our cloud platform. From encrypted email to secure desktop sharing to secure voice and video collaboration, Revation LinkLive is the first truly unified communications platform.
---