Inside the Modern Chatbot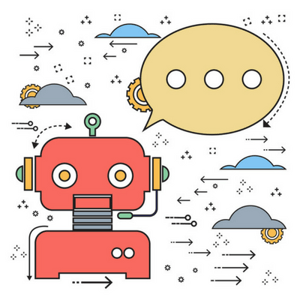 As unified communications (UC) continues to undergo its own digital transformation alongside healthcare and banking, chatbots have emerged as a key player in the next phase of simplified communications.
While some worry that technology like chatbots or artificial intelligence (AI) will jeopardize the "humanness" of certain industries, it's quite the opposite. As technologies like these are leveraged to simplify communications, they bring the potential to up-level the quality of each user's human interactions. Because chatbots and AI can filter the type of incoming communication need and either forward a call or directly deal with a simple need via text or email, it frees the desks of actual people so they can concentrate on the more complex calls or virtual correspondence.
So what exactly does a chatbot do? How are they already impacting communications? What do users think of them?
Let's take a look under the hood of UC's modern chatbot.
Mechanical View
Though chatbots have technically been around for many years, their use has only recently been popularized and is still largely catching on in various industries — especially since different organizations have different communication needs, and therefore different types of chatbot requirements.
Stated simply by the founder of Chatbots Magazine, Matt Schlicht: "A chatbot is a service, powered by rules and sometimes artificial intelligence, that you interact with via a chat interface." While phone trees enable UC platforms to better filter incoming calls to the best location, chatbots can be used similarly for "response trees" that can directly address certain inquiries such as simple banking transactions and scheduling doctors' appointments or connect a user to the best possible resource based on their inquiry.
Street View
According to Gartner, 55 percent of companies will have a chatbot in operation by 2020, with bots composing a key part of business communications and at home for families.
Reinforcing (and even furthering) this prediction, 95 percent of content management professionals surveyed by The Content Wrangler and Precision Content Authoring Solutions say they are planning to adopt chatbots sometime before 2019.
While survey respondents noted that the companies they worked for will implement chatbots to deliver a wide variety of content, 65 percent said they planned to use chatbots to deliver customer support and technical documentation content to those who need it. Of those companies who indicated they've already implemented chatbots, 73 percent said the bot's content is written in a conversational style and 30 percent said they planned to use chatbots to deliver guided customer journeys designed specifically to help customers navigate a set of content to achieve a goal.
Consumer View
In the 2018 State of Chatbots survey developed by SurveyMonkey, Salesforce, Drift and MyClever, 1,000 U.S. adults — age 18 to 64 — responded with insights around their exposure, use and anticipations for chatbots currently and in the future.
Of all the potential benefits listed for chatbots — including instant response, answers to simple questions, good customer service, etc. — both millennials (66 percent) and baby boomers (58 percent) agree that 24-hour service is a major benefit. Millennials favor receiving answers to simple questions (52 percent) and getting an instant response (51 percent) and as other favorites. Baby boomers are even more enthused about these benefits, with 64 percent citing receiving answers to simple questions and 61 percent finding value in getting an instant response to be real plusses in using chatbots.
It's no surprise that the (increasingly) 24/7 nature of retail, ecommerce and digital interactions is impacting UC expectations from consumers for every business, bank and healthcare organization as well. However, this survey is a good reminder of the key areas users see as the most valuable in regard to chatbot deployment.
After all, at the heart of transforming communications is the people on the other side of the phone or screen and what they're hoping to accomplish with the interaction.
---

LinkLive Banking
LinkLive Banking is for Financial Institutions who need to securely communicate with customers, clients, employees, and business partners and want it to work in the way that we all live and work across digital and physical channels.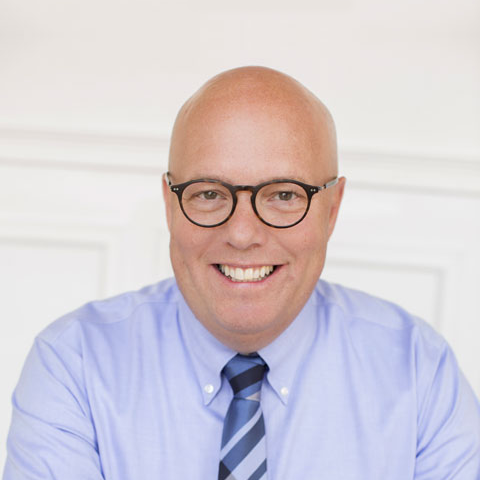 In his role of president / CEO, Price utilizes his deep domain expertise in IP networking and communication applications, including telephony, unified communications, call-center technologies and messaging. He and the Revation team are dedicated to providing a secure, easy-to-use communications solution to industries such as healthcare and financial services.
Subscribe for Updates
---
Contact Sales
Revation Systems
Providing secure, compliant unified communications via our cloud platform. From encrypted email to secure desktop sharing to secure voice and video collaboration, Revation LinkLive is the first truly unified communications platform.
---