North Memorial Health: The True Advantage of UC Technology within the Healthcare Space

From the perspective of a vendor in the telehealth space, the ideal client is an organization open to embracing technology as a means for meeting its goals and objectives while addressing the desires of its patients. For us, one such client is North Memorial Health.
Since deployment, North Memorial Health has experienced an increase in revenue largely due to its ability to address patient desire for more mobilized communication. Within the first month of implementing appointment scheduling via text/chat, the health organization received 422 inbound chats or texts, with 90 percent resulting in a scheduled appointment. Out of the 422 chats or texts, there was but one conversation that was escalated to an audio phone call.
In the interest of gauging Revation's true impact on the organization, we sat down with Matthew Krier, North Memorial Health Care Access Analyst, to get his take on the solution. Here's what he had to say.
Q: What were some of the pain points North Memorial Health experienced before seeking out a UC-technology provider?
A: Before using Revation's unified communications solution, we had a decentralized model for appointment scheduling that lacked insight for quality and metrics per site. We did not have any call monitoring capabilities, which severely limited our ability to audit quality and risk management issues. Additionally, we had limited reporting capabilities, which made it difficult to obtain metrics and measure production. This combination of pain points proved challenging for our organization to proactively staff our contact center and therefore provide an exceptional level of service to our customers.
Q: What benefits are your employees experiencing since deploying LinkLive Healthcare/Knowledge Base? Is this solution allowing them to engage differently with patients?
A: The primary benefit our employees have experienced since deploying LinkLive Healthcare Knowledge Base is the ability to instantly access a breadth of information that is kept up-to-date in real time. Our agents have found that the Knowledge Base solution is easily searchable and navigable. Since implementation, Knowledge Base has reduced the average handle time by 40 seconds for our customer service representative (scheduling) team and by 30 seconds for our triage RN team. This reduction of average handle time has enabled our agents to not only take more calls, but also to provide more accurate information directly to customers.
Revation's Knowledge Base has given us a communications platform that enables all our staff to stay up-to-speed on the latest updates/announcements for provider and clinic information. As an organization, we are continuously cultivating and evolving the solution to make it the optimal source of information for our agents, and, by doing so, our agents can deliver an enhanced level of customer engagement.
Q: How have your patients reacted to Revation's LinkLive cloud-based multimedia call center solution?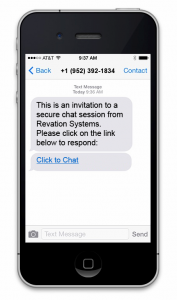 A: Our customers enjoy the chat/text functionality of LinkLive, as it offers live scheduling — a feature that strongly differentiates our organization from other health providers in the area. We have experienced many repeat users of chat/text to schedule, further indicating the level of satisfaction that our customers have with this convenient solution.
Q: What can you do with LinkLive that you couldn't do before?
A: We have utilized LinkLive's broadcast messaging to break down communication barriers between our clinic sites, urgent care facilities and our contact center. With previous systems, we were unable to seamlessly and effectively communicate across departments. Additionally, LinkLive's Dashboard feature, part of the Measuring, Monitoring and Planning (MMP) tool, allows our supervisors and managers to create weekly and monthly reports. We have worked extensively with Revation to create customized daily audit reports for our agents, thereby providing management with a significant amount of data on staff production. The Dashboard and its reports have helped our team to clarify strengths and weaknesses, successes and struggles, and have reinforced the need for creating a data-based process management system within each department.
---
Modernize Communications with LinkLive Healthcare
Built with patient access best practices in mind, LinkLive Healthcare delivers a secure platform to measure, manage, and optimize communication channels.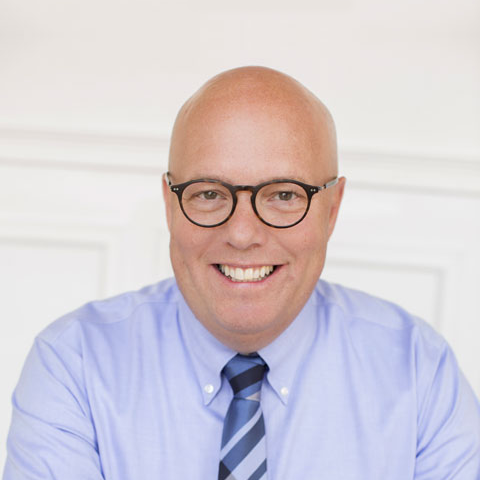 In his role of president / CEO, Price utilizes his deep domain expertise in IP networking and communication applications, including telephony, unified communications, call-center technologies and messaging. He and the Revation team are dedicated to providing a secure, easy-to-use communications solution to industries such as healthcare and financial services.
Subscribe for Updates
---
Contact Sales
Revation Systems
Providing secure, compliant unified communications via our cloud platform. From encrypted email to secure desktop sharing to secure voice and video collaboration, Revation LinkLive is the first truly unified communications platform.
---