HIMSS 2017: How Will this Season of Change Impact Healthcare?
Change is all around us. No topic was more top of mind than change and transition at the 2017 HIMSS Annual Conference & Exhibition in Orlando, Florida, where more than 40,000 health IT professionals, clinicians, executives and vendors gathered.
As a new administration begins its transition into the White House, healthcare is certain to see a great deal of shift and change in the years ahead. And what will determine the nation's successful transition into the new—and unknown— is our attitude. Perhaps Ginni Rometty, Chairman, President and CEO of IBM and opening keynote speaker at HIMSS 2017, said it best as she described the transition of administration as a profoundly hopeful time for healthcare – a time to reinvent, and a time within our power and grasp.
Working Together Through Transitions
With so much at stake for healthcare in the present moment, how healthcare professionals handle these transitions is vital to the continued success of the industry. During great times of change, emotions are sure to run high – and with so many passionate individuals working to improve care for all, it is critical that we keep the significance of the power of such emotions at the forefront of our minds to create a successful future for the industry.
There is certainly no greater time for the healthcare industry than today, and with so many of the brightest minds in health and IT joining together under one roof at HIMSS, the possibilities of healthcare are immense. Technology is already advancing the way in which healthcare is provided to our nation – from transitions of care to delivery systems, it's all about getting the right information into the right hands to best serve the needs of patients.
Transitions into the Future
One of the most exciting topics buzzing through the exhibit halls of HIMSS included artificial intelligence (AI) hitting the mainstream. If there was any shadow of a doubt that AI has made its impact on the healthcare industry, just taking a quick walk through the exhibit halls at HIMSS quickly proves that AI is here, it is now and it is everywhere. With such advancements in artificial intelligence, the healthcare industry has been teed up for vast achievements in medical discoveries and medicines for improved personal care, precision medicine and chronic care management in the very near future.
With colossal advancements in technology (like AI) coupled with a unique point in the history of the healthcare system, we'll soon be transitioning over to the golden era of healthcare. As Ginni Rometty communicated in her presentation that kicked off the week of events at HIMSS, now is the time when data can be pulled together in the industry, freeing physicians to focus on what matters most – caring for patients – instead of spending too much time on paperwork. The future of healthcare in our nation does not represent artificial intelligence or robots replacing healthcare professionals as many have feared. Instead, the future of the industry is about using technological innovations to help healthcare professionals provide a higher level of care to patients.
As healthcare is an industry that is continuously evolving, it is critical that professionals across the industry acknowledge that the cycle of change and transition within the industry is of a positive nature and opens up an opportunity to improve the quality of care in our nation.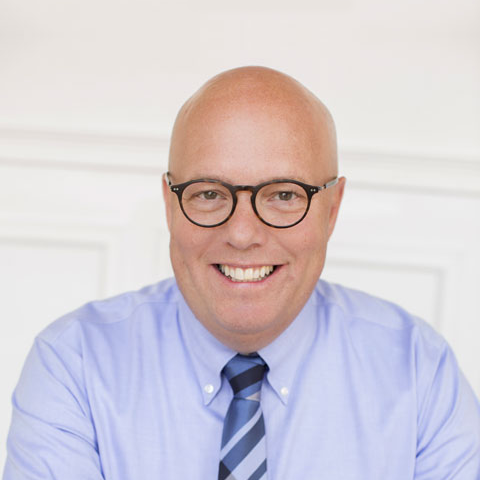 In his role of president / CEO, Price utilizes his deep domain expertise in IP networking and communication applications, including telephony, unified communications, call-center technologies and messaging. He and the Revation team are dedicated to providing a secure, easy-to-use communications solution to industries such as healthcare and financial services.
Subscribe for Updates
---
Contact Sales
Revation Systems
Providing secure, compliant unified communications via our cloud platform. From encrypted email to secure desktop sharing to secure voice and video collaboration, Revation LinkLive is the first truly unified communications platform.
---