Secure Unified Comms for Healthcare: How to be the Salesforce in a Siebel World
F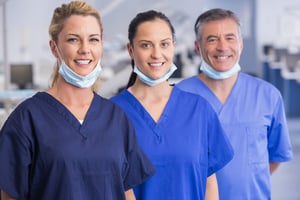 or centuries, people have been developing unique ways to communicate with others. From the ancient Egyptians who used intricate hieroglyphics to today's tech innovators who connected the world with the touch of a button, communications has evolved substantially over time. The past 30 years have seen mass acceleration — leaving a landscape of legacy giants who stood the test of time, and others who once stood in their place. While big tech names like Apple, Google and Microsoft dominate the market today, many have forgotten about the influence Siebel Systems once had nearly two decades ago. A story that reminds us all how important it is to continue innovating, even when it seems the market is already won.
Siebel was a software company founded in 1993 in the San Francisco Bay Area; selling what was then a revolutionary customer relationship management (CRM) application. In its first 10 years, Siebel experienced massive growth and success, even recognized by Fortune magazine as the fastest-growing American company in 1999.
But despite Siebel's wild success during the 1990s tech boom, many young entrepreneurs may have never heard the name. Why? In short, Salesforce. In the early 2000s, the company launched its Software-as-a-Service (SaaS) model, which proved popular among businesses and ultimately made Siebel's once innovative CRM platform obsolete.
The case study of Salesforce and Siebel illustrates how technology is constantly shifting, and why it's important for organizations to remain forward-looking and never settle for today's answers in light of tomorrow's problems. The healthcare industry is not exempt from this notion, particularly when it comes to patient/provider communications. So how can hospitals seek to become the Salesforce in a Siebel world?
In order to live up to today's customer expectations of convenience and security, hospitals and clinics must continue to bring the latest innovations into the situation. As patient/provider communication tools continue to evolve, however, two key features will be the Salesforce difference in a Siebel landscape: multimedia integration and encrypted communications.
Multimedia Integration
Though contact centers have traditionally required a customer calling a representative to ask questions or address concerns, recent technological developments have made multimedia the new standard.
Customers now have the power to choose the communication option that bests suits their particular need or situation. For instance, a patient trying to schedule a mammogram with her clinic while at work might prefer to communicate via text rather than calling in and publicly stating the reason for the scheduled visit. Moreover, video and file sharing capabilities allow patients to call their doctors and use the camera to diagnose an injury or medical problem — whether they tripped and scraped a knee while jogging, or accidentally burned themselves cooking at home. With the widespread use of multimedia across industries, and in consumers' everyday personal interactions with family and friends, it's crucial that healthcare continues to move in the same direction to accommodate for this growing consumer expectation.
Keeping Confidential Data Private
In a sector like healthcare where sensitive personal information is shared regularly between the patient and provider, or even between clinics, having a secure system for file transfers and data storage is essential; particularly as breaches happen more frequently.
Luckily, the Health Insurance Portability and Accountability Act (HIPAA) of 1996 provides data privacy and security provisions for safeguarding medical information, and HITRUST can be leveraged by healthcare providers when choosing a digital platform to store and share patient records. Utilizing cloud-based, encrypted communication technology that is HIPAA-compliant allows hospitals and clinics to expand their contact center reach and employ up-to-date technology without the fear of compromising confidential information.
As unified communications continues to evolve for healthcare specifically, and consumers become increasingly tech-savvy, secure multimedia communications are proving to be the foundation for digital health tools planning to stand the test of time.
---
Unified Communications
LinkLive combines the power of unified communications (UC) with real-time team collaboration. The result: an unmatched business environment that delivers scalable, cloud-based UC and enables your teams to connect, communicate, and collaborate effectively. With LinkLive, you can access the right people – in real time – regardless of geography.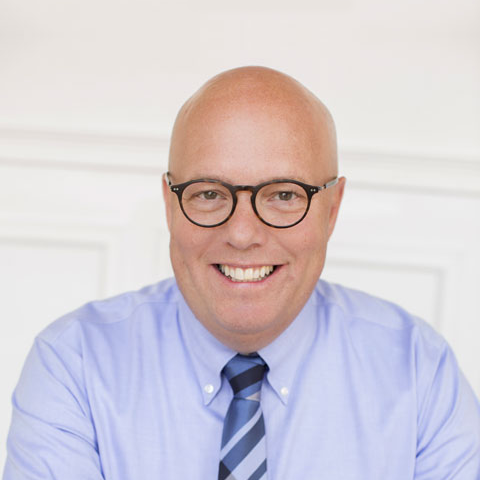 In his role of president / CEO, Price utilizes his deep domain expertise in IP networking and communication applications, including telephony, unified communications, call-center technologies and messaging. He and the Revation team are dedicated to providing a secure, easy-to-use communications solution to industries such as healthcare and financial services.
Subscribe for Updates
---
Contact Sales
Revation Systems
Providing secure, compliant unified communications via our cloud platform. From encrypted email to secure desktop sharing to secure voice and video collaboration, Revation LinkLive is the first truly unified communications platform.
---