Feasting on the Benefits of Digitally Transforming Industries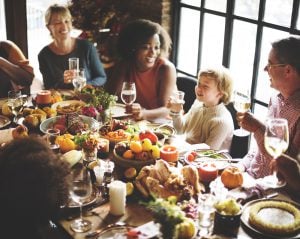 As Thanksgiving rolls around, many reflect on the aspects of their lives that they are grateful for — whether it's good health, overcoming a financial hardship, achieving a successful year in business or just an occasion to feast on pumpkin pie. But reflection is not only for individuals this time of year. Many industries, such as healthcare and banking, are also looking back on the year and finding areas to be grateful for.
The last five years have brought many changes and advancements to industries across the board. Perhaps the most notable, and the one that's creating the most buzz in the healthcare and banking industries today, is digital transformation. More companies are beginning to understand the full value of using technology to improve their performance and reach. While digital transformation has provided a feast of benefits for companies — such as enhanced communication, more transparency and increased revenue — the impact of digital transformation reaches beyond that. Consumers who've had the opportunity to benefit from enhanced digital activity will have plenty to be thankful for at the Thanksgiving dinner table this month.
A Feast of Finances for Consumers
Although digital transformation is more commonly associated with financial benefits for organizations rather than customers, digitally transforming industries have provided a bountiful feast of financial benefits for consumers as well. Digital transformation has allowed patients and consumers in the healthcare and banking industries to connect with their healthcare providers and financial representatives through video conferencing at their own convenience. This ability to virtually engage with an organization has saved consumers countless trips to the health clinic or branch location, allowing them to save money not just on travel and gas, but also on appointments since virtual visits have been proven to cost less money overall. According to Harvard Health Blog, a virtual visit typically costs $40 or $50, about half the cost of an in-person visit, and most insurance companies are now covering them.
Building Communication through Digital Transformation
The digital transformation of the healthcare and banking industries has allowed consumers to maintain the valuable relationships they've developed with their trusted healthcare providers and financial representatives. Thanks to virtual visits, consumers can hold onto their preferred industry providers and advisors no matter what their location. Whether they're out of town traveling for work or leisure, or they've moved to a new residence, digitalized communications have allowed consumers to preserve these key relationships.
Everyone knows that the best complement for Thanksgiving dinner is good conversation. Good communication is just as important for maintaining customer relations as it is at the dinner table. Fortunately, digital transformation has made consumer communications with healthcare providers and financial representatives a breeze. Some have expressed concerns that digitalization results in a loss of personal relationships. However, people are coming to realize that digital transformation actually strengthens the relationships between consumers and industry professionals since convenient modes of communication make consumers more likely to engage in the first place.
Preparing for the Virtual Dessert of the Future
Digital transformation has a bright future — and virtualization is a core part of that future. Virtualization, a new cloud technology that allows users to access the files they need in a more mobile and low maintenance way, is revolutionizing both healthcare and banking. By providing healthcare and financial institutions with more efficient access to shared records and better security, virtualization allows these industries to streamline communications and improve information sharing, putting the consumer back at the center of the system. Consumers are discovering that they can experience a greater level of service through digital communications. The shift toward virtualization is just the whipped cream to top it all off.
---

LinkLive Banking
LinkLive Banking is for Financial Institutions who need to securely communicate with customers, clients, employees, and business partners and want it to work in the way that we all live and work across digital and physical channels.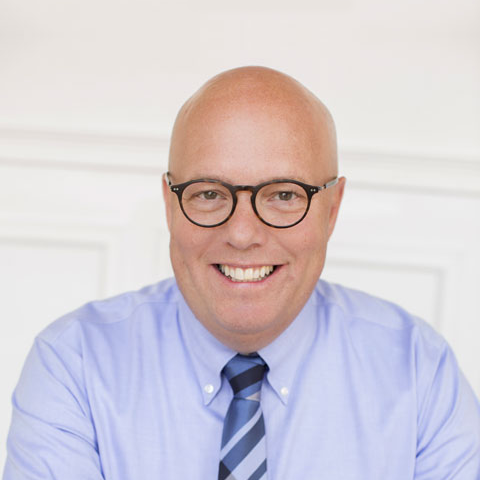 In his role of president / CEO, Price utilizes his deep domain expertise in IP networking and communication applications, including telephony, unified communications, call-center technologies and messaging. He and the Revation team are dedicated to providing a secure, easy-to-use communications solution to industries such as healthcare and financial services.
Subscribe for Updates
---
Contact Sales
Revation Systems
Providing secure, compliant unified communications via our cloud platform. From encrypted email to secure desktop sharing to secure voice and video collaboration, Revation LinkLive is the first truly unified communications platform.
---