Virtual Care, Future of Care and the Mobile Workforce - A Discussion with Revation CEO Perry Price
Perry Price, Revation CEO, constantly engages in discussions with vendors, patients and providers to ensure he has his finger on the pulse of the trends and technology shaping the medical industry. This is why I was so excited to get the time to sit down with Perry and pick his brain about healthcare's hot topics — virtual care, the future of healthcare and the mobile workforce.
What is the future of Virtual Care in healthcare?
The future of Virtual Care in the healthcare industry is just that — virtual. As the influence of digital transformation continues to ripple across the industry, the virtualization of care will be the key to simplifying both the delivery of care and the patient experience. The use of mobile device applications to streamline patient-provider communications will only continue to see growth in the coming years.
I recently sat down with a provider at Forward in San Francisco — a clinic that uses artificial intelligence (AI) and connected tools to provide a futuristic healthcare experience. With the use of an app and a Bluetooth blood pressure monitor, patients can provide daily updates to their doctor on activity levels and blood pressure without needing to be seen at the clinic. Patients can reach them through a quick chat or video call on the Forward app. The future of Virtual Care will include more interactions of this nature, placing a greater focus on technology.
What will healthcare look like in the future? How can Revation help lead this change?
It's all about the customer experience and engagement. Consumer engagement for healthcare will become more simplified and personal through a wide variety of new technologies. Routine tasks such as patient scheduling or nurse triage will be completely automated in the future, freeing up time and resources for healthcare professionals, while simultaneously creating more ease and convenience in the patient experience.
Revation's communication platform includes the technology critical for improving and automating customer experience, and it's one of the most secure for meeting the strict regulations in the healthcare industry. Our platform also includes analytics so healthcare providers can improve their processes and service. This type of technology has the potential to revolutionize the way healthcare organizations communicate with patient populations.
What insights have you gained about mobile workforces working across multiple industries?
When we set out to develop our mobile worker application there were a few positions we kept top-of-mind, such as medical case workers, who are frequently on-the-go providing in-person/virtual support and logging patient updates from the road. This type of position requires secure, HIPAA-compliant access to data and other features such as scheduling, charting, etc. This isn't to say that the technology can't be applied across multiple industries.
Based on the insights we've gathered during the process of developing technology for the mobile workforce space we've learned much about cross-industry habits, preferences and pain-points, which is how we know healthcare has a lot to learn — especially in terms of the logistics of managing mobile professionals. The shipping service industry's ability to swiftly manage a fleet of resources that is dynamically transitioning from one customer site to another is a lesson that healthcare can translate to its mobile workforce. However, current compliance issues with data security make it absolutely necessary for communications across the mobile workforce to retain the utmost level of security.
What do healthcare groups need to understand about communication technology?
The most important thing that healthcare groups need to understand about communication technology is that it's the key to customer service, in addition to cutting costs and improving internal processes. The communication between healthcare providers and patients is the "product" — just as the package that a truck driver delivers to a home or business — and its important cargo.
Having a clear understanding of communication between provider and patient is critical, and securing these engagements is the new standard in the healthcare industry going forward.
As we near the end of 2018, what has been the most exciting trend to watch in healthcare?
I am most excited about the evolution of simplified patient engagement — scheduling at clinics, nurse triage, tech communication services, etc., and I think this will continue well into the future. Trends such as chatbots and the use of AI will completely automate the healthcare industry — ultimately resulting in a revolution of patient experience, creating higher efficiency in medical contact centers.
Additionally, the deployment of speech-to-text technology to automate EMR documentation to improve the quality of communication between patient and provider will be an exciting advancement to watch for in the next year of healthcare.
---
Modernize Communications with LinkLive Healthcare
Built with patient access best practices in mind, LinkLive Healthcare delivers a secure platform to measure, manage, and optimize communication channels.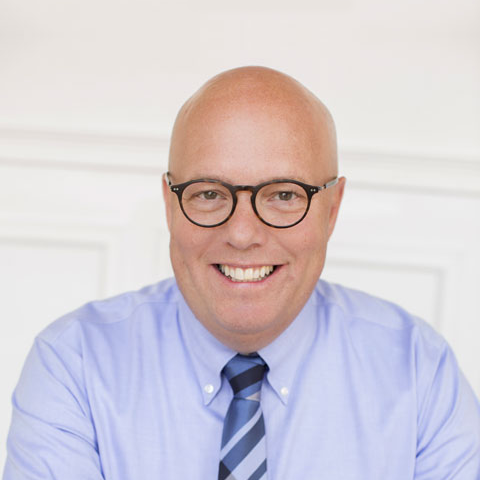 In his role of president / CEO, Price utilizes his deep domain expertise in IP networking and communication applications, including telephony, unified communications, call-center technologies and messaging. He and the Revation team are dedicated to providing a secure, easy-to-use communications solution to industries such as healthcare and financial services.
Subscribe for Updates
---
Contact Sales
Revation Systems
Providing secure, compliant unified communications via our cloud platform. From encrypted email to secure desktop sharing to secure voice and video collaboration, Revation LinkLive is the first truly unified communications platform.
---