Mobilizing the Health Call Center Workforce (& Why It's Needed)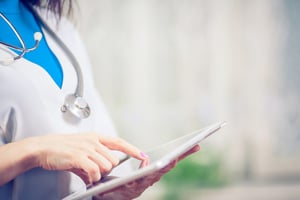 The rise of telehealth adoption has illuminated another tech trend: mobilization. As an increasing number of consumers turn to their smartphones instead of their laptops, industries such as healthcare must also consider how their employees use technology on-the-go, including mobilizing the health call center workforce in a way that best fits their unique needs.
Based on the impact of today's connected world and consumer expectations growing rapidly, highly regulated industries such as healthcare are left to grapple with consumers' "liquid expectations" (as Accenture puts it), which happens when their intuitive mobile shopping experiences spill into an expectation for intuitively mobile healthcare. While that is certainly the future healthcare organizations everywhere seek, the sleekly innovative technology and mainstream level of adoption are still in the works — especially as secure messaging remains top-of-mind in the wake of large-scale healthcare data breaches.
When hospital communication systems do use secure telehealth, research has shown that patients will engage — leading to tangible improvements in their care outcomes. For example, in 2016 The Journal of the American Medical Association Internal Medicine found that by texting patients their appointment reminders, as well as enabling prescribed medication alerts at the correct time for the correct amount, medication adherence for chronic disease patients increased from 50 percent to 67.8 percent.
While a focus on reaching patients via mobile is great — a 2015 Pew Research report revealed that 64 percent of all adult Americans own a smartphone, with more than 80 percent of millennials included — it's also important for healthcare organizations to not overlook the mobile needs of their own workers.
After all, healthcare is uniquely positioned to make a mobile difference for its staff leveraging health call center technology because of the responsibilities included in their day-to-day job descriptions. Medical case workers, for example, are frequently on-the-go providing in-person or virtual support and logging patient updates from the road. Within this process, issues can surface surrounding the use of multiple applications to log, share or communicate different pieces of data as well as record patient calls in a HIPAA-compliant manner.
When moving quickly between back-to-back appointments, it might seem easier for those mobile workers to choose the native dialer in their cell phone to make a quick call rather than logging into the hospital's call center application — which logs important data such as time and call duration and securely records content when necessary. This is why the contact center technology for mobile health workers must be geared toward their specific needs and focus on increasing efficiency, not just adding another avenue of connectivity.
Leveraging a secure virtual call center that considers every communication touch point in the 21st century (including text, voice, HIPAA-compliant video conferencing and even electronic medical record data collection) in an integrated application is a solid place for organizations to start. However, additional factors must also be taken into consideration. For example, if the mobile tool is not easy to access or navigate, it may deter use, which impacts important data collection that could in turn impact care outcomes down the line.
Additional features that increase efficiency while out of the office should also be top-of-mind. By offering critical data for medical case workers to log or check the status of scheduled visits, travel time between appointments, scheduled breaks, call preparation or follow-up, as well as highlighting key patient information, cloud-based contact center technology can provide an integrated view of the day and enable mobile workers to focus on the most important part of their jobs – patient care.
---
Modernize Communications with LinkLive Healthcare
Built with patient access best practices in mind, LinkLive Healthcare delivers a secure platform to measure, manage, and optimize communication channels.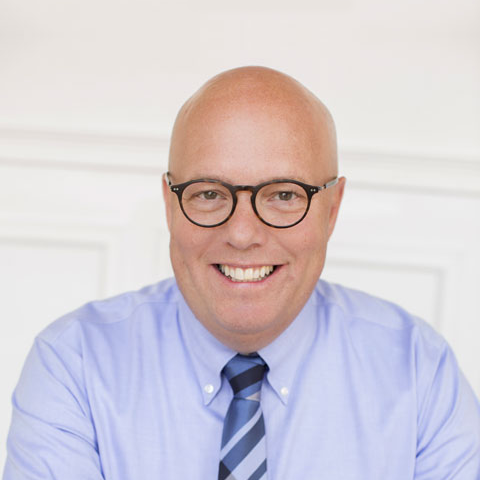 In his role of president / CEO, Price utilizes his deep domain expertise in IP networking and communication applications, including telephony, unified communications, call-center technologies and messaging. He and the Revation team are dedicated to providing a secure, easy-to-use communications solution to industries such as healthcare and financial services.
Subscribe for Updates
---
Contact Sales
Revation Systems
Providing secure, compliant unified communications via our cloud platform. From encrypted email to secure desktop sharing to secure voice and video collaboration, Revation LinkLive is the first truly unified communications platform.
---