HIMSS21: Digital Patient Engagement in a Post-COVID World
2020 rocked the healthcare world. Healthcare organizations of all sizes have had to quickly adapt to significant changes in a variety of areas from location to systems and revenue. These changes have exposed critical gaps in operating models and have created new challenges.
In addition to these gaps, and further propelled by the events of 2020, healthcare organizations are now further tasked with reducing costs while improving care, enhancing internal and external collaboration, and ensuring critical patient touch points remain secure.
Since the beginning of the pandemic, the industry has seen three core experiences redefining digital patient engagement:
Mobile and remote experience requirements
Deep EMR integrations with patient transfer teams automating and simplify patient transfers.
More flexible access by way of a combination of remote and in-person visits
As a result of this shift, our goal was to focus on meeting all three of these needs and prepare for what will come next as the healthcare industry continues to be impacted by COVID-19.
Last week, 20,000 healthcare IT professionals, clinicians, executives, and vendors gathered at HIMSS21 at the Sands Expo Center in Las Vegas, Nevada, to collaborate on and discuss forward looking trends as the healthcare industry continues to tackle the challenges brought on by the pandemic.
Check out three themes we took away from HIMSS21 that will influence the industry over the next year:
Digital Agent Experiences Are on the Rise
As the pandemic continues, the need for digital agent experiences also increases. While healthcare employees that are now working remotely have certainly overcome the initial challenges of moving to a remote work environment by now, improvements to the daily operations and complex workflows remain important moving forward.
This year at HIMSS, Revation introduced a new and improved, web-based experience to our digital customer service platform, LinkLive. Recent improvements are targeted towards solving critical workflows central to healthcare organizations today as well as providing for deep integrations with critical healthcare applications, like EMR solutions.
In one example, for patient transfer teams, patient data is shared through an EMR integration, eliminating unsecure forms of patient data sharing, like faxing, while enabling agents to handle 3 or 4 transfer requests simultaneously.
LinkLive's dynamic ad hoc conferencing capability eliminates conference bridges and callbacks while giving agents visual access to all sessions to decrease the time it takes to transfer and admit a patient.
Having a 'Digital Office' Has Become a Necessity
When the pandemic hit, many healthcare organizations found themselves in desperate need of a conferencing solution that would enable them to continue meeting with patients virtually.
However, since many providers turned to traditional web conferencing or social media to conduct video visits, protected health information (PHI) of patients was put at risk.
As the pandemic further solidified the need for digital healthcare experiences, healthcare providers will continue to have a significant need for a digital office solution in the years ahead.
Revation introduced a digital office solution last week at HIMSS, CMyServices, which provides pharmacists, sales representatives, case workers, and providers with a safe, secure means for patient or member engagement on a variety of channels, in one centralized, easy to access portal.
This allows organizations to reduce complexity while also replicating the experience of a physical office. The solution is fully integrated with market leading EMRs and utilizes Revation's new web-based digital customer service experience. CMyServices is available as a stand-alone service and is also available to existing LinkLive users.


Mobile Work Solutions
Just as digital agent experiences and digital office solutions were hot topics at HIMSS21, mobile work solutions for medical case workers who are frequently on-the-go, away from their desks, providing in-person and virtual support and logging patient updates from the road. It is critical that the technology used in these scenarios is remains the highest level of security.
Revation's Mobile Worker solution provides frequently on-the-go case workers with the tools they need to communicate on-site efficiently and securely, all from one integrated application.
This solution incorporates EMR and CRM data to automate workflows and associate communications with patient and agent data. Revation's Mobile Worker application will be available on any Apple or Android mobile device.
We look forward to seeing you at HIMSS22 in March 2022!
---
Improve Patient Engagement with LinkLive Healthcare
Built with patient experience best practices in mind, LinkLive Healthcare delivers a secure platform to measure, manage, and optimize communication channels.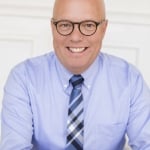 In his role of president / CEO, Price utilizes his deep domain expertise in IP networking and communication applications, including telephony, unified communications, call-center technologies and messaging. He and the Revation team are dedicated to providing a secure, easy-to-use communications solution to industries such as healthcare and financial services.
Subscribe for Updates
---
Contact Sales
Recent Posts
Revation Systems
Providing secure, compliant unified communications via our cloud platform. From encrypted email to secure desktop sharing to secure voice and video collaboration, Revation LinkLive is the first truly unified communications platform.
---