Basements, Not Garages: A Midwest Story of Innovation
We've all heard the classic Silicon Valley story of innovation: Once upon a time (before the dot-com slump), young entrepreneurs sitting in their garage had a brilliant idea to change the world with technology. But, this is not that story. When Revation Systems was merely an idea, the year was 2003 and two telecomm industry veterans started working in their Minnesota basement to create what would become Revation Systems.
Those veterans, Mark Pietras and Perry Price, both had left their jobs at Fortune 500 companies to start their own business, creating a secure unified communications platform. Trading in their desks for a basement office, the two would spend the next five years transforming an idea into a mission to change the healthcare and banking industry.
Built in a Basement
Perry and Mark knew from the start that they wanted to be independently owned, but they did not have the necessary resources to market to the healthcare industry. In order to break into that conversation, they would need funding. Mark came from a technical coding background, and Perry had years of sales experience under his belt. They knew that if Mark could build the software, Perry could sell it. So, that's what they did. They found a few investors who understood the software and their vision, and they hit the ground running.
With funding secured, Mark and Perry set out to create a secure and trusted platform that could both process and guard the large amounts of confidential information that would become integral to both the banking and healthcare industries.
They saw an opportunity for an encrypted chat system that was sorely needed in both the banking and healthcare spaces, sparking the idea for Session Initiation Protocol (SIP). SIP was designed for encrypted voice capabilities in real-time communications, making call centers effective and efficient. With this technology, it became easier to expand call center capabilities and help patients receive better customer service. Eventually, the banking industry would become interested in SIP when digital banking started to become more realistic (i.e., consumers needing to speak with a call center representative to troubleshoot when consumers transferred funds or made payments from home).
Revation would later expand to a virtual contact center system, LinkLive. As LinkLive evolved, it would provide secure and encrypted services, such as patient/consumer portals, routing and distributing, reporting tools and more. This eventually led to Revation becoming HITRUST-certified and HIPAA-compliant.
2019 and Beyond
Today, Revation's platform provides more than just encrypted chat. Its banking platform has expanded to secure emailing, co-browsing capabilities and web chat services. The services provided by Revation assists call centers and chatbots support customers struggling when accessing their digital banking portal. On the healthcare front, patients experience an overall better quality of care through contact centers, virtual visits and web chat capabilities when using technology supported by Revation.
Recently, Revation released LinkLive 9.0, offering tone analysis capabilities through their human-connected chatbot, Reva. Reva is a lightweight artificial intelligence chatbot designed to ensure a quality customer experience by analyzing customer interaction and identifying sentiments such as anger and joy. Contact center agents can view their performance based on data in real-time during a conversation with a patient or customer.
While Revation has expanded past the days of working out of a Minnesota basement to co-headquarters in Minneapolis and San Francisco offices, Perry and Mark's understanding of fundamentals still holds true. Revation continues to serve the highest level of security with the safety of their customers in mind. In a recent article with Banking CIO, CEO and co-founder Perry Price stated, "We did one round of funding a long time ago, since then we have always been self-sustaining, growing, and in control of our destiny. And now, the future looks bright, and we are quite excited for our endeavors in 2019."
---

LinkLive Banking
LinkLive Banking is for Financial Institutions who need to securely communicate with customers, clients, employees, and business partners and want it to work in the way that we all live and work across digital and physical channels.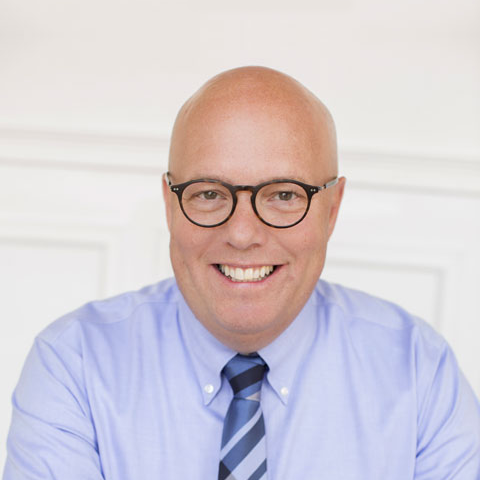 In his role of president / CEO, Price utilizes his deep domain expertise in IP networking and communication applications, including telephony, unified communications, call-center technologies and messaging. He and the Revation team are dedicated to providing a secure, easy-to-use communications solution to industries such as healthcare and financial services.
Subscribe for Updates
---
Contact Sales
Revation Systems
Providing secure, compliant unified communications via our cloud platform. From encrypted email to secure desktop sharing to secure voice and video collaboration, Revation LinkLive is the first truly unified communications platform.
---