Home is Where the Health is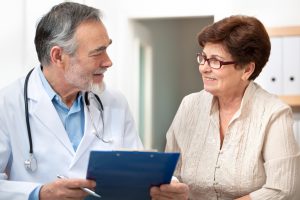 Patient Centered Medical Homes are changing healthcare – and in a big way. The goal of PCMH is to improve healthcare in America by transforming how primary care is organized and delivered. A recent announcement from health insurer CareFirst BlueCross BlueShield declared that 1.1 million people receiving care through a Patient Centered Medical Home last year were hospitalized less often and had significantly shorter hospital stays as compared to patients in the traditional fee-for-service care. CareFirst is the BCBS Patient Centered Medical Home Program and is composed of groups of primary care providers who pledge to coordinate care, adhere to specific guidelines to improve patient health and avoid unnecessary medical tests. CareFirst is in its fourth year and ensures high quality care by using yardstick measurements such as whether or not a doctor gave the recommended immunizations or cancer screenings.
BCBS reports they saved approximately $130 million – or 3.5% – compared to their projected spending under the standard fee-for-service model. And benefits haven't been only monetary – patients have definitely seen the benefits as well, including:
- 11% fewer hospital days
- 6.4% fewer hospital admissions
- 11% fewer visits to outpatient facilities
CareFirst reached the numbers above by keeping their medical homes open longer in the evenings and on weekends. This reduced the frequency of ER visits for after hours care, which ultimately resulted in the 11% decrease in outpatient facility visits.
Aside from providing a higher quality of care, CareFirst also gives physicians a huge incentive to participate in the PCMH. If providers hit certain marks, they will be reimbursed at 12% above the standard rate, plus a 36% higher reimbursement for quality outcomes. Blue Cross can afford higher reimbursements and put more money into the Patient Centered Medical Homes for one simple reason: better primary care means less hospitalizations and fewer visits to expensive specialists.
While BCBS has seen both improved health outcomes and cost-saving benefits from their PCMH, the concept has not been universally acclaimed. A study published this year in theJournal of the American Medical Association looked at 32 different Patient Centered Medical Homes and found no significant reduction in hospitalizations or costs. However, many other PCMH have been successful, which calls for the need to discern exactly what key elements determine a successful Patient Centered Medical Home.
There are five key domains of a PCMH as defined by the US Department of Health and Human Services. We think these are important care delivery elements, regardless of what you want to call the model under which they operate:
1. Comprehensive Care. PCMH are accountable for meeting a large majority of each patient's physical and mental health needs including prevention, wellness, acute care and chronic care. Medical homes strive to bring together large and diverse care teams, and many bring a care team together virtually as a way to link patients to providers and services in their communities in an efficient and cost-effective manner.
2. Patient-Centered. Another goal of the PCMH is to provide primary care that is relationship-based and focused on the whole person. The medical home partners with patients and their families, and strives to understand and respect each patient's unique needs, cultures and values. Establishing a deeper relationship with the patient and their family makes it easier for patients to manage and organize their own care with confidence.
3. Coordinated Care. The PCMH coordinates care across all elements of the broader healthcare system including specialty care, hospitals, home healthcare, community services and supports. Coordinating care is critical during transitions between sites of care, such as a discharge from the hospital. Successful Patient Centered Medical Homes must build clear and open communication between patients, families and members of the care team.
4. Accessible Services. Shorter wait times for urgent needs, increased in-person hours and around the clock telephone and electronic access to a member of the care team are crucial elements of PCMH. Making primary care more accessible when the patient needs it — from wherever they are– can have a huge impact on improving healthcare outcomes.
5. Quality and Safety. Patient Centered Medical Homes must demonstrate a commitment to quality and quality improvement by ongoing engagement activities such as evidence-based medicine, clinical decision support tools, performance measurement and improvement. Additionally, successful homes must pay close attention to overall patient experiences, satisfaction and practice population health management.
When these 5 elements are executed in harmony, Patient Centered Medical Homes have the potential to have a vast impact on healthcare outcomes and cost. But these domains aren't easy to attain with the tools and approaches that have been traditionally used in the US healthcare system. Revation Systems' LinkLive Healthcare platform can make many of these objectives easier to obtain through unique HIPAA-compliant care communication and coordination platform. If you are considering implementing a PCMH or are already operating in one, you owe it to yourself and your patients to see the role LinkLive can play.
For example, LinkLive makes it possible to do a virtual consult with the patient, caregivers, specialists and family members. Bringing everyone involved together – regardless of location – can have a huge impact on the patient's course of treatment and health outcome. Additionally, collaboration across different provider groups or organizations is critical to coordinate care and make transitions as smooth as possible to improve outcomes and reduce readmissions. The LinkLive platform can streamline your outreach and engagement workflows by combining voice, video and web chat in one easy-to-use tool, both for proactive outreach and reactive response. Click here to learn more about how Revation Systems can help improve care communication and coordination in the Patient Centered Medical Home today.
http://pcmh.ahrq.gov/page/defining-pcmh
http://www.reuters.com/article/2014/07/10/us-healthcare-medicalhome-idUSKBN0FF0AI20140710
---
Modernize Communications with LinkLive Healthcare
Built with patient access best practices in mind, LinkLive Healthcare delivers a secure platform to measure, manage, and optimize communication channels.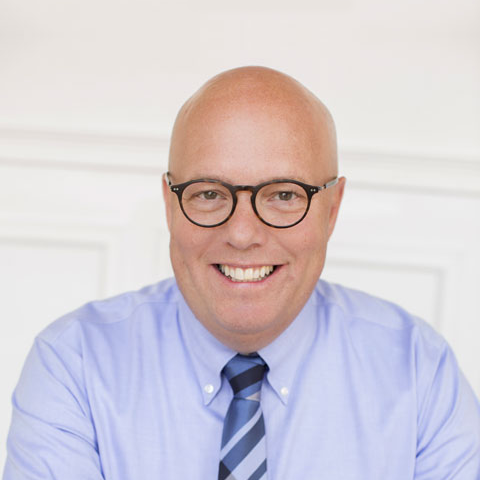 In his role of president / CEO, Price utilizes his deep domain expertise in IP networking and communication applications, including telephony, unified communications, call-center technologies and messaging. He and the Revation team are dedicated to providing a secure, easy-to-use communications solution to industries such as healthcare and financial services.
Subscribe for Updates
---
Contact Sales
Revation Systems
Providing secure, compliant unified communications via our cloud platform. From encrypted email to secure desktop sharing to secure voice and video collaboration, Revation LinkLive is the first truly unified communications platform.
---