There's an App For That: How Mobile Banking is Changing Everything
Do you want to track your finances? There's an app for that. Book a flight? Log your workout? Learn a new language? Yep, there's an app for that, too. It seems that there's a mobile app for almost everything these days, and banking is no exception. Throughout the past few years, mobile banking apps have gained significant traction with banking customers and have impacted many banks' customer engagement strategies.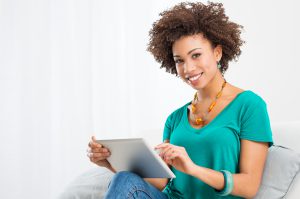 The evolution of the mobile banking app has been fast and furious. Let's rewind to a few years ago: back when smartphones or tablets were still a rare sighting; back to when you needed a desktop computer and an internet connection to access your bank account online. Online banking gave consumers the ability to check their account balances, pay bills and track their transactions in real time. At the time, this was considered to be revolutionary, but after smartphones and tablets became more commonplace, consumers started to expect more. Customers wanted the ability to do complex tasks on their smartphones, anywhere and at anytime. Companies in the retail, restaurant and banking industries started to build mobile apps to meet the expectations of their customers, to attract new customers and to drive customer loyalty. According to David Vonk, who leads the North American banking practice at FICO, going mobile is an opportunity banks cannot afford to miss. Vonk claims, "Mobile apps present a tremendous opportunity for banks to grow customer loyalty and add value. Banks that have made the mobile investment need to encourage customers to actually use their mobile app…as busy consumers –especially millennials– use smartphones and tablets to manage all aspects of their lives."
Despite generational differences, customers across all age groups utilize mobile apps on their phones. According to a recent survey of U.S. Bank customers conducted by FICO, 63% of millennials used their mobile banking apps, 54% of people ages 35-49 used the app and 36% of people over 50 years of age used their mobile apps for banking (2). These statistics are not surprising, considering the tasks most mobile banking apps allow us to complete from anywhere. Mobile banking app capabilities allow you to deposit checks, transfer funds, pay bills automatically and securely e-mail or text with a banker. As you might expect, millennials were much more likely than older customers to interact with their bank through text messaging, and according to the survey, 16% of millennials expressed a preference for texting over other forms of communication. This demonstrates the need for banks to maintain multiple channels for their customers to reach them, as just 5% of customers over the age of 50 expressed a preference for texting. Offering customers multiple channels such as telephony, e-mail, web chat and text messaging options to communicate with their banks is essential to retaining customers and increasing customer satisfaction. Vonk agrees, "…traditional banks are finding it extremely important to keep existing customers engaged and satisfied. Mobile apps give banks the opportunity for frequent, positive interactions with customers, especially millennials–an even larger generation than the baby boomers…"
Here are three tips for adding mobile capabilities to your bank:
Leverage your contact center or phone branch if you have one. This is a good starting point to increase engagement with customers and potential customers.
Provide tools for multichannel engagement. Giving customers the ability to connect with you through the channel that is most convenient for them will significantly improve engagement. Click here to learn more about how to establish a successful multichannel banking strategy.
Enable multiple access methods for customers and prospective customers. For example, the ability to securely chat from a text message will give customers more flexibility in how they interact and engage with your bank.
So, if you're hoping to make your customers happier and more engaged with your bank, it seems there's an app for that, too.
Sources:
1) http://www.gobankingrates.com/banking/heres-45-million-people-use-mobile-banking-services/
2) http://www.ababj.com/component/k2/item/4829-mobile-banking-apps-drive-customer-loyalty/4829-mobile-banking-apps-drive-customer-loyalty
3) blog.nitromobilesolutions.com
4)www.mysmn.com
---

LinkLive Banking
LinkLive Banking is for Financial Institutions who need to securely communicate with customers, clients, employees, and business partners and want it to work in the way that we all live and work across digital and physical channels.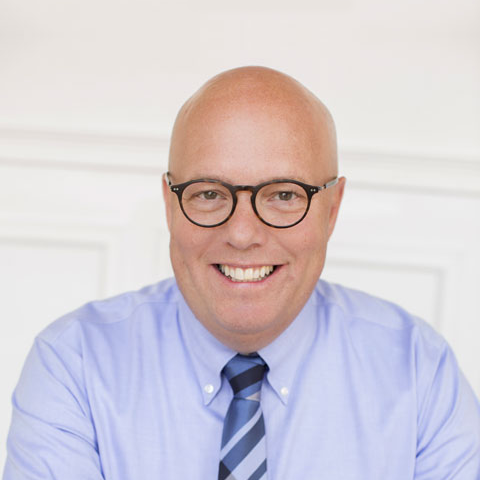 In his role of president / CEO, Price utilizes his deep domain expertise in IP networking and communication applications, including telephony, unified communications, call-center technologies and messaging. He and the Revation team are dedicated to providing a secure, easy-to-use communications solution to industries such as healthcare and financial services.
Subscribe for Updates
---
Contact Sales
Revation Systems
Providing secure, compliant unified communications via our cloud platform. From encrypted email to secure desktop sharing to secure voice and video collaboration, Revation LinkLive is the first truly unified communications platform.
---