A Midwestern Regional Bank
A Midwestern regional bank seeks to lower support cost, decrease loan processing times and differentiate their web presence with unified communication services.
Revation's LinkLive solution provides the ultimate in secure unified communications for Virtual Branch and Internet communications in banks and credit unions. LinkLive's skills-based routing and encrypted communications features enable bank employees and customers to securely share email, conduct real-time web chat with instant file transfer, while ensuring all sessions are routed to the appropriate department. Employees use existing desktop email tools so training is easy but sensitive data is always secured.
"Offering this full suite of e-messaging and communication technologies greatly enhances the bank's ability to instantly collaborate reducing reactive work, shortening loan cycles and decreasing support cost," said the IT director at the bank. "As a result, this product brings added value to our virtual branch, website and public facing email services. Customers like secure email because it's faster than overnight services or driving to a branch. The 'Internet Generation' finds chat to be easier than a phone call and supporting this growing demographic is important" for our bank.
The Challenge
The bank needed a secure messaging and online collaboration platform that insures customer data is kept private and the bank also wanted to enhance customer support. Beyond security, online banking single sign on was important so the system would be transparent to current customers.
The Results
Revation LinkLive really delivered against the bank's challenge. LinkLive was designed for financial services' needs and encrypts all interactions end-to-end including chat, file transfer and email messages. Pre-authentication sessions from the online banking system reduced the time spent in each interaction while increasing customer satisfaction. By leveraging the bank's existing investments for email, online banking and multi-factor authentication; LinkLive has lowered cost, mitigated messaging risk and decreased origination cycles all while enhancing the bank's personalized hometown touch.
Bank employees appreciate the detailed information about from whom and from where the communication is coming, as Revation LinkLive leverages the single-sign-on data that is shared from the bank's online banking system. This streamlines the authentication process and improves customer satisfaction. Management likes the fact that customer data is secured and a single service can handle all of the banks web collaboration, chat and encrypted email needs. LinkLive has brought the bank fantastic new capabilities that help differentiate them in the market, keep customer's data safe and reduce operating expenses.
---

LinkLive Banking
LinkLive Banking is for Financial Institutions who need to securely communicate with customers, clients, employees, and business partners and want it to work in the way that we all live and work across digital and physical channels.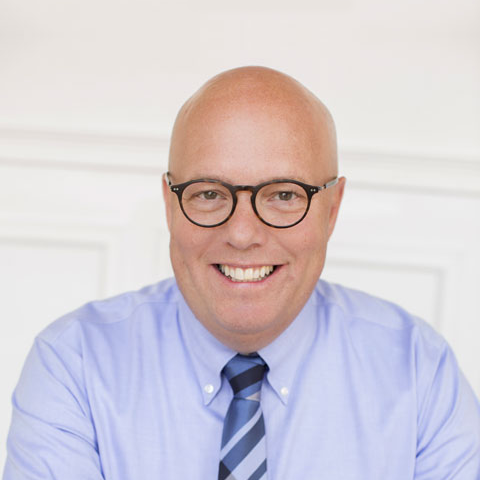 In his role of president / CEO, Price utilizes his deep domain expertise in IP networking and communication applications, including telephony, unified communications, call-center technologies and messaging. He and the Revation team are dedicated to providing a secure, easy-to-use communications solution to industries such as healthcare and financial services.
Subscribe for Updates
---
Contact Sales
Revation Systems
Providing secure, compliant unified communications via our cloud platform. From encrypted email to secure desktop sharing to secure voice and video collaboration, Revation LinkLive is the first truly unified communications platform.
---