How Banks are Taking Their Communications to Where Their Customers Are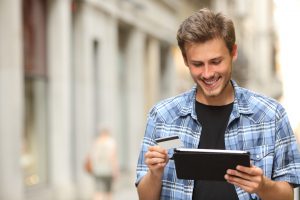 Have you ever left your house to run errands only to realize that you forgot to bring your cellphone along? We can all relate to the sense of panic that ensues when we realize that we are without our phone — being disconnected from the world around us. With so many aspects of our lives depending on our mobile devices, it has become almost unimaginable for most of us to go a few hours without having access to our hand-held technology.
The significance that smartphones and mobile devices have in our personal lives is shaping how businesses interact with consumers, with the retail industry perhaps being the quickest to respond to the new digital mindset — as we have been able to shop at retail stores from our mobile devices for quite some time.
While the retail industry had one of the fastest responses to the digital preferences of consumers, industries such as healthcare and banking are coming up the curve on incorporating digital offerings into their businesses. In particular, banks are especially feeling the pressure to "up their game," so to speak, in order to remain connected to customers in a way that is significant and convenient for them.
A recent consumer study released by OpenMarket, a leader in venture mobile engagement, "revealed that text messaging is the most effective communication channel for brands seeking to contact consumers in real-time with time-sensitive information, such as order status alerts." Which is why it is becoming crucial for the banking industry to shift the way it communicates with its customers to stay relevant — something that is already starting to happen.
Recently, Bank of America partnered with Facebook to reach its customers with real-time banking alerts through Facebook Messenger. The goal of this partnership is to enhance Bank of America's connection with its customers while also providing them with information using the method of communication that they find most convenient and familiar. As the head of digital banking said, "We want to serve clients wherever and whenever they choose, and Messenger is a perfect complement to our connected banking proposition through 2016 and beyond."
The partnership between Facebook and Bank of America represents the shift that is taking place from the past era of in-person banking to the new era of real-time virtual communications. This shift to the digital world signifies the importance of providing customers with a variety of options for communicating with their financial institutions.
As the technology that surrounds us continues to develop, the way that we communicate — both with one another and with businesses — will also continue to evolve, and the demand for a virtual experience will only grow stronger.
---

LinkLive Banking
LinkLive Banking is for Financial Institutions who need to securely communicate with customers, clients, employees, and business partners and want it to work in the way that we all live and work across digital and physical channels.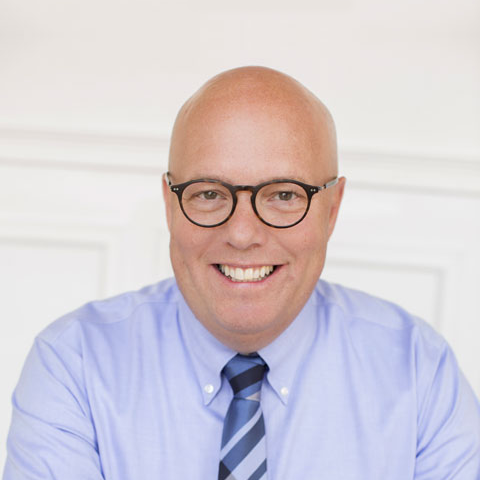 In his role of president / CEO, Price utilizes his deep domain expertise in IP networking and communication applications, including telephony, unified communications, call-center technologies and messaging. He and the Revation team are dedicated to providing a secure, easy-to-use communications solution to industries such as healthcare and financial services.
Subscribe for Updates
---
Contact Sales
Revation Systems
Providing secure, compliant unified communications via our cloud platform. From encrypted email to secure desktop sharing to secure voice and video collaboration, Revation LinkLive is the first truly unified communications platform.
---