HITRUST: Healthcare & Finance's Secret Connection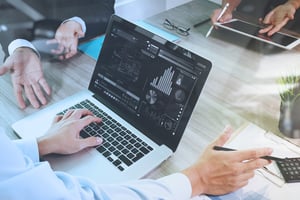 Unfortunately, with more technology comes more risk for data breaches. As a result, data breach incidents have caused major concerns regarding compliance and regulations liabilities. HIPAA regulations describe essential practices for the healthcare industry, but don't provide certification for protecting sensitive data. The lack of an industry-standard cybersecurity framework leaves the choice and extent of data cybersecurity measures up to the covered entity (CE) and business associate (BA) — leaving the organization itself open to liability and potential damage control.
Securing Sensitive Consumer Data
Both the healthcare and financial services industries face similar challenges. From consumer expectations of a quick and seamless transition between digital channels to rigid regulation and security standards, the two industries are up against similar obstacles in enhancing the customer experience. Because of this, tech vendors that serve the two industries are turning to the HITRUST certification to help organizations overcome the challenges of today's digital landscape.
A HITRUST certification provides organizations with a comprehensive approach to regulatory compliance and risk management — normalizing more than 20 of the most common security and privacy standards, including PCI, ISO2700, HIPAA, NIST and COBIT. Although HIPAA remains a valuable tool in the healthcare space, HITRUST CSF (certifiable security framework) is different and classifies vendors as compliant with the most strict and prevalent security standards — thereby creating a consistent universal protection standard.
Transitioning Between Digital Channels
In both the healthcare and financial services industries, consumers now expect a certain degree of ease in their communications with a representative of an organization. With the growing popularity of smartphones and mobile devices, more consumer-organization communications are taking place over digital channels — creating a need for seamless transitions from one channel to another. For instance, a customer trying to reach their local bank branch may initiate the conversation through a chatbot on a mobile app. If the conversation escalates to speaking with a representative over the phone, the customer would expect the agent who picks up the phone to have all the necessary background context up to that point.
Today, omnichannel communications answer the call for seamless transitions in communication. According to Vesp, companies with omnichannel customer engagement strategies retain 89% of their customers on average, as opposed to 33% for companies with weak omnichannel strategies. Omnichannel vendors that are HITRUST-certified can further ensure the protection of sensitive customer data in those transitions between digital communication channels.
Regulation & Security
Perhaps the most well-known link between the healthcare and financial services industries is the incredibly complex nature of regulation in security. Both industries are held to certain requirements, guidelines and restrictions to ensure the safety of the confidential consumer information that exists in digital communications today.
As customer communications migrate to digital channels and sensitive data continues to be stored on the cloud, the threat of a data breach is high. In fact, Carbon Black's recent report, "Modern Bank Heists: The Bank Robbery Shifts to Cyberspace," states that 67% of surveyed financial institutions reported an increase in cyberattacks over the past year. HITRUST certification plays a significant role in helping to resolve the challenges healthcare and finance face as a result of these strict regulations, which is why organizations are seeking technology vendors that are HITRUST-certified and can safeguard customer information.
Today, organizations that select HITRUST-certified IT providers and partners can take advantage of best-in-class security, policies, procedures and technology, while offloading the demanding responsibilities and high costs of becoming certified. HITRUST-certified IT providers deliver a much-needed peace of mind: valuable reassurance when handling sensitive data susceptible to data breaches.
---
Explore LinkLive

The secure cloud delivery of LinkLive yields a significant reduction in operating costs that are typically associated with a traditional call center infrastructure.
It is easily integrated with existing email clients, such as Microsoft Outlook, as well as corporate directories. Such integration allows for a quick and easy transition. Additionally, LinkLive is integrated with market-leading online banking, phone and CRM systems. LinkLive works with any website or online portal to provide online presence and live chat options, making it easy to connect with customers.
We have several scenarios in Market today where we serve over 1 Billion sessions every year. Learn more about our support for both Financial and Healthcare verticals and contact a Sales Representative today to learn more.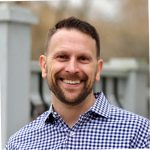 Patrick Reetz brings extensive knowledge and experience in leading teams that design, build and optimize across physical and digital channels that have produced meaningful results for customers and shareholders. In his role of Senior Vice President of Products & Markets, Reetz is responsible for Product Management, Marketing and Market Development at Revation.
Subscribe for Updates
---
Contact Sales
Revation Systems
Providing secure, compliant unified communications via our cloud platform. From encrypted email to secure desktop sharing to secure voice and video collaboration, Revation LinkLive is the first truly unified communications platform.
---