How AI is Enabling Banks to Connect with Customers Better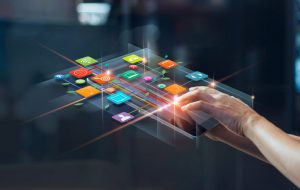 Over the last five years, the rise of smartphones and mobile devices has ushered in an era of daily digital banking transactions. From using a mobile app for depositing a check to immediately transferring funds between accounts, it's no wonder that today's consumers have come to expect around-the-clock access to routine banking tasks.
Artificial intelligence (AI) is sure to be the next big player in furthering the banking industry's digital evolution — reshaping the way in which banks and credit unions communicate with customers to provide a next-generation customer experience. For banking, the incentive to innovate in AI is built-in. For example, financial research firm Autonomous estimates that AI will save the banking industry more than $1 trillion by 2030, around a 22 percent cost reduction in operating expenses. These cost savings are indicative of AI's power to not only help customers bank smarter and more conveniently in the coming years, but to help financial institutions bank smarter as well.
So, how exactly will AI improve the banking experience?
Extended Service Hours & Support Channels
Consumers now expect to reach a bank or credit union's customer support services outside of the standard 9-5 business hours, and artificial intelligence is well-suited to answer that ill-timed "Saturday at 10 p.m." request for banking support. Consider a bank or credit union looking to offer its customers extended support without hiring more customer service employees to work a later shift. As a result, many organizations are turning to AI-enabled chatbot solutions via mobile apps, SMS text message and instant messaging that allow customers 24/7 support for their day-to-day banking questions and needs.
Implementing an AI-enabled chatbot within a contact center platform allows the organization to send initial responses to service-related inquiries outside of regular business hours — beginning with an immediate response from a chatbot, and the option to connect to a live agent at later time if necessary.
Extended response hours for service-related inquiries can help financial institutions provide an enhanced customer experience while encouraging customers to engage with their chosen financial institution on a more frequent basis — a win-win for both the organization and the customer.
Personalized Customer Support
In addition to extending customer service hours, AI-enabled chatbot technology can also offer a more personalized interaction with a bank's customer support. This technology enables financial institutions to profile returning customers and personalize communications when they engage through SMS or chat. For example, a customer requesting assistance with transferring money between accounts in the past may receive an automated, personalized greeting with their name and a prompt to confirm that they would like to transfer funds or request help with another task. This personalization streamlines the customer-to-bank communication even further to make assistance even less time-consuming.
Tone Analysis
Although extended, personalized support helps satisfy the increased expectations for customer support, it is important to remember that some banking transactions still require phone conversations. For scenarios such as applying for a mortgage, banks utilizing AI-enabled tone analysis technology can significantly improve this type of communication with their customers.
Tone analysis technology, such as Revation's Reva Agent Advisor, provides customer service representatives with real-time data on the tone/sentiment for both themselves and the customer. This feedback enables agents to make adjustments to the conversation on-the-fly to provide the customer with a better experience.
As artificial intelligence continues to become further rooted in the financial industry, banks and credit unions will harness this new technology to extend service hours, personalize customer support and adjust the tone of conversations in real time. With these solutions at their fingertips, banking customers will experience an enhanced level of customer service and have better access to the information they need to make smarter financial decisions.
---

LinkLive Banking
LinkLive Banking is for Financial Institutions who need to securely communicate with customers, clients, employees, and business partners and want it to work in the way that we all live and work across digital and physical channels.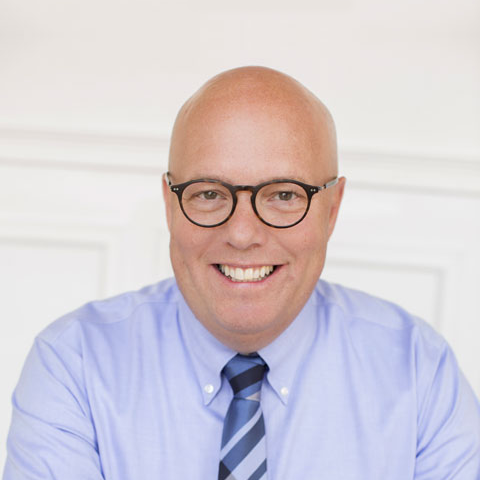 In his role of president / CEO, Price utilizes his deep domain expertise in IP networking and communication applications, including telephony, unified communications, call-center technologies and messaging. He and the Revation team are dedicated to providing a secure, easy-to-use communications solution to industries such as healthcare and financial services.
Subscribe for Updates
---
Contact Sales
Revation Systems
Providing secure, compliant unified communications via our cloud platform. From encrypted email to secure desktop sharing to secure voice and video collaboration, Revation LinkLive is the first truly unified communications platform.
---