Jack Henry 2022 Takeaways: Balancing human relationships with digital engagement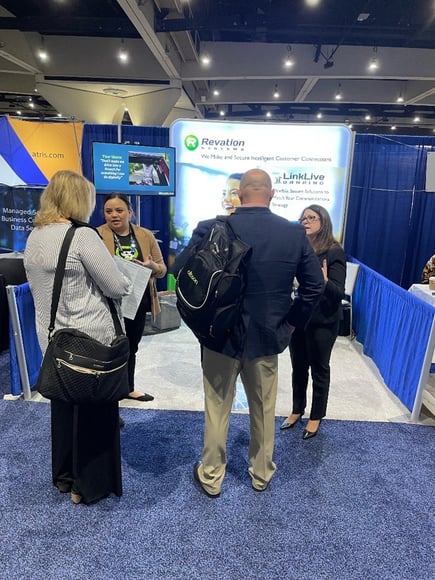 As we reminisce on our time spent connecting with bank and credit union leaders and representatives at this year's Jack Henry Connect Event, we're feeling lucky to have been a part of such an immersive experience and we walked away with a pep in our step.

Not only did we get to discuss industry topics including best practices for increasing efficiencies, improving account holder experiences, financial health, and more, but we were given a chance to showcase LinkLive — our trusted customer engagement platform that was purpose-built to deliver modern customer experiences, redefining digital engagement in banking as we know it.

We also shared insights on obstacles stemming from COVID, along with the everlasting impact it has made on the financial industry's digital landscape. We have reflected on a few key takeaways and will keep them in our back pockets as we continue to move full speed ahead with LinkLive.
What's Next?
The pandemic forced banks and credit unions to pivot quickly, and as customers' digital expectations continue to rise, financial institutions must stay ahead to remain competitive and meet these demands.

Credit unions and banks must implement the right technologies that enable secure communication between agents, customers, clients, employees, and business partners while working in the way we all live and work across digital and physical channels.

By doing more with less, LinkLive streamlines communication channels by uniting internal and external collaboration into one location. Through its single pane of glass approach, LinkLive offers a broad range of capabilities including rich digital banking messaging, a seamless ability to engage humans across physical and digital channels, and leading voice, video communications, artificial intelligence and more.

While the LinkLive team may still be celebrating a huge milestone – with over 600 financial institutions choosing our solution suite to improve their secure communication and customer experience – we've only become more inspired to keep up the momentum and prove we are the trusted customer engagement platform for this industry. Proudly, with other organizations scrambling to navigate a newly digital era, we're already prepared.

Increasing Engagement
Another major takeaway from our time at Jack Henry is that branch traffic is down, and call center volume is up. Therefore, a growing concern for financial institutions is how to maintain and grow customer engagement.

As a relationship-driven platform, we're determined to keep the "human touch" alive in banking with LinkLive – even if it's outside the branch. Our digital concierge and lobby management capabilities ensure making an appointment is easy and friendly.

In the end, digital engagement, support and communications are crowded spaces, and no none is getting a pass in terms of efficiency, growth, and aggressive client set goals. There's growing pressure for organizations to deliver integrated and cohesive offerings to their customers – a trend which LinkLive directly addresses.

Our Jack Henry 2022 Connect experience was one for the books, and we owe it to the individuals we were surrounded by who share a mutual passion for strengthening connections and forging relationships – qualities highly secure industries such as banking can't afford to lose.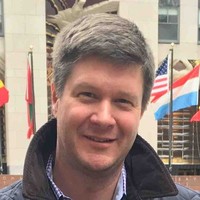 Patrick Ream is a sales professional with over fifteen years of commercial software experience in both Fortune 100 and start-up companies building solutions and strategies to drive revenue and capture market share. Patrick is experienced in category definition, validation and re-positioning product vision and execution strategy.
Subscribe for Updates
---
Contact Sales
Revation Systems
Providing secure, compliant unified communications via our cloud platform. From encrypted email to secure desktop sharing to secure voice and video collaboration, Revation LinkLive is the first truly unified communications platform.
---