Why 2021 is the Year of the Agent Experience
Over the last few years, improving the consumer experience has been a trending topic in the banking industry. Whether it's providing consumers a variety of choices for which channel they prefer to interact with their bank in based on any given scenario or equipping mobile banking applications with convenience features like mobile check deposit, the consumer experience has become greatly enhanced in just the last few years alone.
Beyond the Consumer Experience
As the COVID-19 pandemic took its toll on the banking industry last year, the focus on creating a better consumer experience only intensified. Consumers suddenly found themselves forced to stay at home more often, thus making it necessary for them to have the ability to accomplish their banking tasks from a computer or mobile device rather than visiting a bank branch. What used to be a 'nice to have' became a requirement almost overnight. After a period of rapid change, most banking organizations were able to meet the urgent call for a more seamless digital experience.
Since the industry has now checked the box for delivering an improved digital consumer experience due largely to the urgency caused by the pandemic last year, the focus has now shifted to the agent experience. It's no secret that the pandemic has spurred a significant shift to a remote work culture in the banking industry – a shift that had been a long time in the making. Based on PwC's Remote Work Survey, before COVID, only 29% of financial services companies had at least 60% of their workforce working from home at least once a week. After COVID, 69% of financial services organizations expect 60% of their workforce to work from home at least once a week in the future. This massive shift to a remote workforce has caused banking organizations to take a closer look at the day-to-day experience of their agents.
Now that the consumer experience has been redefined, banking organizations are seeking to optimize the agent experience to ensure their success in the new remote work environment beyond the pandemic. As banks transition to a more permanent remote workforce, they must consider the effects of this new work environment on the agent experience.
Remote Work & the Agent Experience
When it comes to the agent experience, banks must first consider the technology their agents are equipped with while working out of their homes as compared to working at the branch. When the pandemic began, many banks quickly scrambled to send their agents to work out of their homes, leaving agents ill-equipped and using their personal computers for work as a last resort. In many cases, this had a significant impact on the agent experience, impacting efficiency and productivity.
In addition to compromised work set ups, in the wake of COVID-19, branch closures led to significant increases in both call volumes and wait times. According to a McKinsey report, solving this problem involves striking a balance between improving "digital service journeys," and employing humans for complex issues. "Remote access, including advisors working from branches, call centers, and home offices, will become a key component of supporting customer needs not easily migrated to digital."
For this model to succeed, banks must give their employees access to the tools that they need to perform their jobs at any time or place. Moreover, with COVID-19 safety protocols likely to continue for some time - limiting branch capacity and resulting in prolonged absences - employees must be able to transition seamlessly between traditional and remote working arrangements. Cloud-hosted unified communication (UC) solutions promote workforce elasticity through enhanced employee collaboration and help banks to measure up to rapidly evolving customer expectations.
As agents continue to work remotely, organizations must consider what the future of the agent experience should look like. To optimize efficiency and productivity, banks should focus on creating a 'single pane of glass' for the best agent experience – an experience where an agent can access all of the tools they need directly from a single application on their computer screen, especially ideal for remote workers. As the number of digital interactions increases, consumer expectations will only continue to rise as well. Now that banks are meeting the demand for an enhanced consumer experience, creating a simplified yet optimized experience for remote agents will help them find success in the coming years.
---

LinkLive Banking
LinkLive Banking is for Financial Institutions who need to securely communicate with customers, clients, employees, and business partners and want it to work in the way that we all live and work across digital and physical channels.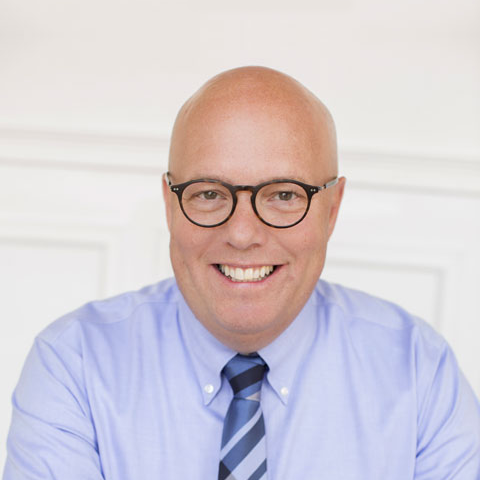 In his role of president / CEO, Price utilizes his deep domain expertise in IP networking and communication applications, including telephony, unified communications, call-center technologies and messaging. He and the Revation team are dedicated to providing a secure, easy-to-use communications solution to industries such as healthcare and financial services.
Subscribe for Updates
---
Contact Sales
Revation Systems
Providing secure, compliant unified communications via our cloud platform. From encrypted email to secure desktop sharing to secure voice and video collaboration, Revation LinkLive is the first truly unified communications platform.
---