Online Calendaring, Lobby Management and Consumer Engagement Centers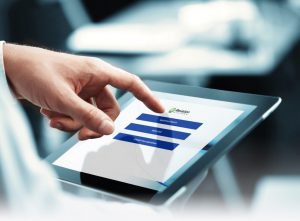 From an influx of new players such as Apple and Google, to changing customer mindsets and expectations, the competitive stakes for regional banks in the U.S. have grown considerably – sparking an industry-wide sprint toward next-generation technologies to virtualize and improve customer engagement and decrease organizational operating costs. Today's digital banking environment is changing rapidly – and with that change comes opportunity for regional and community financial institutions.
In this environment, integration is key to providing value for regional banks — an analysis from which LinkLive was originally launched. From the start, our cloud platform has allowed banks to easily and effectively connect with their customers via email, chat and secure voice and video. And we've been enhancing it frequently to leverage new technologies.
Last year, we took a step back to re-examine the landscape and banking's evolving communication needs, as well as the role multimedia contact centers are playing in the shift.
In March 2018 we mapped out the first installment of updates, which included the new lightweight AI chatbot Reva and the increasing impact of WebRTC, but that was only the beginning. Here's a look at how LinkLive evolved further over the course of the year, particularly for banking, and laid a new foundation for Revation's HITRUST-certified communications platform in the future.
Online Calendaring
This new feature enables organizations to map and schedule internal resources, such as bank tellers, and allows current or prospective customers to schedule appointments online in real time.
By using Reva to qualify all requests at the start, the process is faster and more intuitive because consumers are automatically directed to the best resource for their inquiry. For example, instead of having to search a website for the right page or topic, this feature enables customers to only click one location on a bank or credit union's website regardless of the need. From there, Reva offers initial information and services — possibly even sharing a document to start the process — and then transfers the customer to a live agent.
Banks can also track service levels for calendar requests using LinkLive's Measuring, Monitoring & Planning (MMP) portal, and integrate with outbound campaign management for appointment reminders.
Lobby Management
Operating within a walk-up kiosk, customers at a branch are able to quickly schedule an appointment or consult with a banking representative via video. This ability is particularly relevant for certain regional institutions and credit unions, as it extends the same high level of service customers experience via online banking platforms to those who prefer a physical branch visit.
Using LinkLive's advanced routing and queuing technology, the kiosks distribute customer walk-ins evenly to the branch staff, and by capturing customer data they are also able to route them to the most appropriate resource. A far cry from the days of standing in one long line only to be re-directed to another department at the teller window.
LinkLive's Lobby Management also allows branches to track service level data for foot traffic the way they would call center loads, which allows branches to develop customized engagement strategies based on the data.
Consumer Engagement Centers
As we know, customer expectations are growing. As a result, banks and credit unions are shifting their focus to prioritize enhancing the customer/member experience in order to retain members and increase satisfaction.
Financial Institutions today typically have to purchase multiple solutions from various vendors to provide this overall experience — which is expensive and difficult to manage. LinkLive's updates further evolved its capacity as a customer engagement center by offering financial institutions a single solution for all human-to-human interaction.
And this is only the beginning. Stay tuned because we'll be announcing soon another milestone with our platform that will further overhaul the customer experience via data and analytics.
---

LinkLive Banking
LinkLive Banking is for Financial Institutions who need to securely communicate with customers, clients, employees, and business partners and want it to work in the way that we all live and work across digital and physical channels.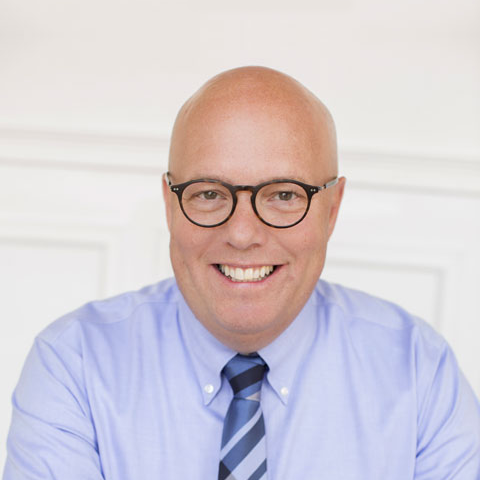 In his role of president / CEO, Price utilizes his deep domain expertise in IP networking and communication applications, including telephony, unified communications, call-center technologies and messaging. He and the Revation team are dedicated to providing a secure, easy-to-use communications solution to industries such as healthcare and financial services.
Subscribe for Updates
---
Contact Sales
Revation Systems
Providing secure, compliant unified communications via our cloud platform. From encrypted email to secure desktop sharing to secure voice and video collaboration, Revation LinkLive is the first truly unified communications platform.
---