A Look Back at Call Centers Before the Cloud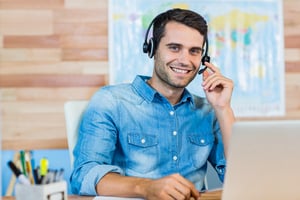 The last five years have been marked by rapid transformation and advancements in the technological space. Technology has enhanced experiences, tasks and processes — from the ability to order food for delivery with the press of a button to simplifying the process of scheduling a doctor's appointment. Today, technology is so entwined with every aspect of daily living that it's hard to remember what life looked like before the digital era.
Communication is one of the areas most impacted by digital transformation. The plethora of mobile devices and smartphones in use every day has entirely reshaped the way that consumers and businesses communicate with one another. The efficiency and convenience that technology offers has not only resulted in a shift in consumer expectations, but has also a much stronger influence on the customer experience. In fact, by 2020, customer experience will overtake price and product as the key brand differentiator according to a study by Walker Information, Inc.
As technology's impact continues to expand, enhancing the customer experience is becoming top-of-mind for organizations across nearly every industry. Evaluating call center technology from a fresh perspective in today's digital age has brought to light the hardships (delayed service, limited touchpoints and accessibility) that businesses face when using legacy call center technology and how modern unified communications (UC) technology is making these challenges obsolete.
Traditional Telephony is Synonymous with Delayed Service
We've all been there — you've been on the phone for 30 minutes trying to contact an organization regarding a minor issue with your account. Within those 30 minutes, you've been transferred to three different departments, forcing you to recount your story repeatedly and finding that there's still no solution in sight. Luckily these experiences are becoming less commonplace thanks to digital transformation and the increased use of unified communications (UC) technology. This technology appears in call centers across the globe, and it continues to reshape and enhance customer experience.
A study conducted by the Harvard Business Review found that 73 percent of consumers use multiple channels when making an online purchase — an overwhelming statistic that points to the need for communication fluidity across a variety of channels. UC technology offers multi-channel/omni-channel solutions, eliminating the frustrating delay that exists in traditional telephony call centers.
Before the cloud, call center technology lacked the ability to seamlessly escalate a customer's issue. To highlight this, consider the following example: Ten years ago Rick had a question about a charge on his checking account and called his local banking branch. The first representative that he talked to routed him to a different department. After being transferred, Rick received a voicemail message requiring him to leave his name and number and wait a day or two for a representative to get back to him. Flash forward to today's digital era, Rick chooses to begin the conversation through a variety of different touchpoints depending on what was most convenient for him whether that be chat, text, audio or email. Omni-channel technology allows for a seamless transition to a different department, saving Rick from repeating his issue multiple times.
Limited Touchpoints Stifle the Enhancement of Customer Experience
In addition to slow service (a major cause of decreased customer satisfaction). Traditional legacy call center technology offers limited options for consumers to get in contact with an organization. Consumers have historically been restricted to a single touchpoint (most commonly, telephone) during limited and defined business hours to reach a solution-oriented representative — with the possibility of further service lag if a consumer were to ultimately end up in voicemail. Modern UC solutions today offer a number of media modes in which consumers can communicate with a company — from chat to SMS or video to screen share. Consumers now experience an enormous amount of flexibility in communication which ultimately results in a higher level of satisfaction.
As digital transformation makes cloud-based unified communications solutions the industry standard in call centers across the nation, it's important to remember the improvements that have been made possible by technology. Modern UC technology is driving call centers into a new era—one in which the customer experience lies at the forefront of service.
---

LinkLive Banking
LinkLive Banking is for Financial Institutions who need to securely communicate with customers, clients, employees, and business partners and want it to work in the way that we all live and work across digital and physical channels.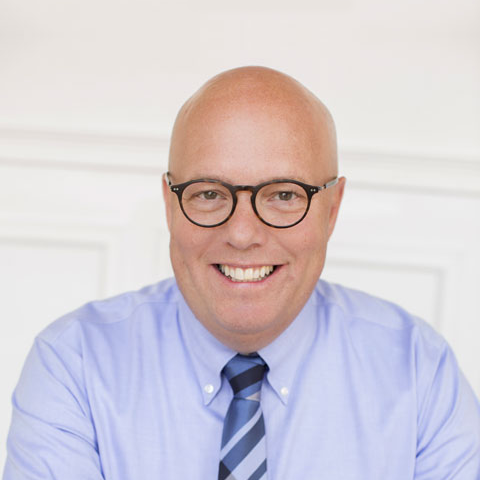 In his role of president / CEO, Price utilizes his deep domain expertise in IP networking and communication applications, including telephony, unified communications, call-center technologies and messaging. He and the Revation team are dedicated to providing a secure, easy-to-use communications solution to industries such as healthcare and financial services.
Subscribe for Updates
---
Contact Sales
Revation Systems
Providing secure, compliant unified communications via our cloud platform. From encrypted email to secure desktop sharing to secure voice and video collaboration, Revation LinkLive is the first truly unified communications platform.
---